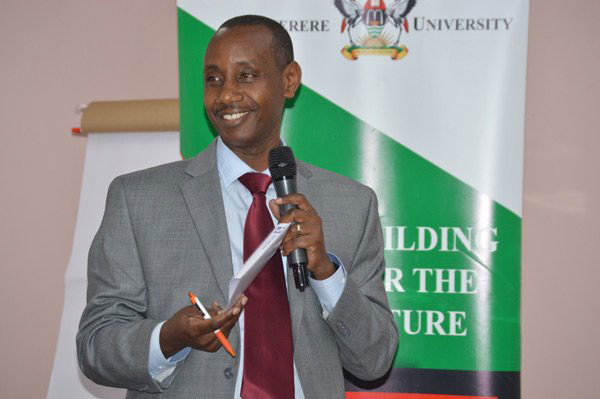 Dr Aaron Mushengyezi has been appointed the new Vice-Chancellor of Uganda Christian University (UCU) Mukono. He steps in the shoes of Rev Can John Senyonyi who has been in the position since 2010.
Mushengyezi's appointment was confirmed by Senyonyi in an internal memo to his staff, "I was concerned that the transition from my Chancellorship to another should be well prepared for and given a smooth handover for the good of our beloved University. Therefore I asked the Chairman of the Human Resource Board to request the University to begin in the search process early enough," the memo read in part.
"On Thursday, February 6, I received mail from the Archibishop's office informing me that the Archibishop had decided to appoint Associate Professor Aaron Mushengyezi, the next Vice-Chancellor. I was by the same time instructed to prepare the appointment instruments for the same."
Senyonyi's contract will expire in August.
Mushengyezi has been the dean of the department of languages, literature and communications.
He is also an author behind books like Twentieth-Century Literary Theory, Oral Literature for Children; Rethinking Orality, Literacy, Performance, and Documentation Practices and Never Too Late.
Comments
comments