Big Talent boss Eddy Kenzo has urged his fans to go and attend Rema Namakula's concert dubbed Clear on Friday (today) at Africana Hotel.
Kenzo shared a picture of Rema in which she appears with her new husband Hamza Sebunya. In the picture, Hamza is holding Rema's waist intimately, his eyes set on her.
"Don't forget to go and support the Sebunya's this evening at Hotel Africana. When you support Rema, you are buying my daughter Aamaal Musuuza milk. Go and support them please."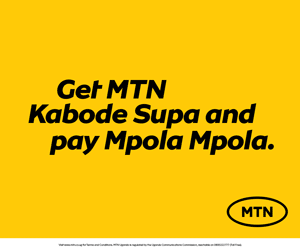 Rema split with Kenzo in 2019 and married Sebunya. She had been with Kenzo for seven years. Their relationship was punctuated with a number of challenges that forced Kenzo to move out of former home in Seguku.
"I hoped to go back and mend the issues in the family but before I could return, she had already found another man and announced it to me," he said in a recent interview.
He has said continuously that he wishes her and her new man well.
Comments
comments