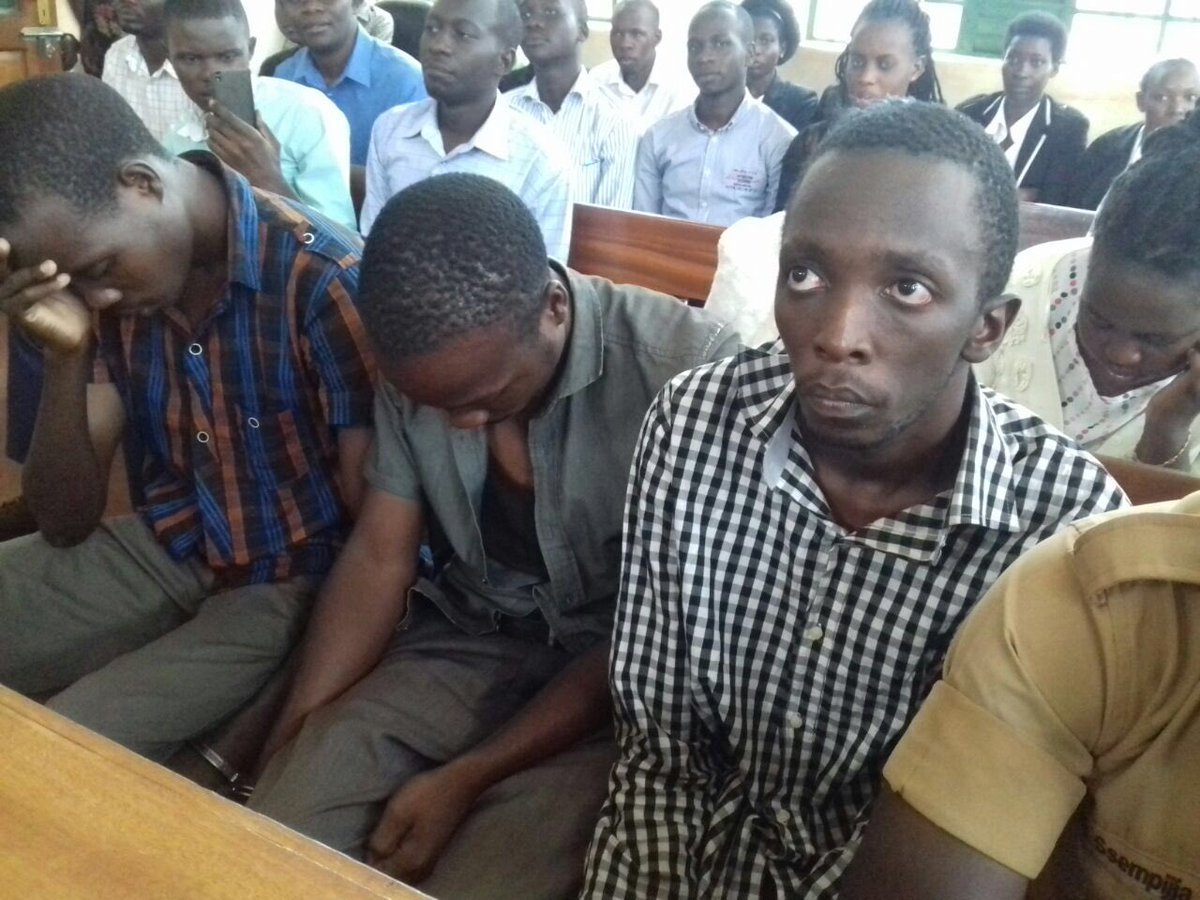 Brian Baygenda will spend 32 years behind bars after the High Court in Kampala convicting him of murder on Monday.
Brian is the son of Internal Security Organisation  Director-General Col. Frank Bagyenda Kaka.
Bagyenda was convicted together with his co-accused Innocent Bainomugisha and Vincent Rwahiwire. They are accused of murdering Ndejje University Student, Enid Twijukye who was Brian's girlfriend. The murder is said to have happened at Brian's home in Luzira.
Justice Moses Kawumi said he had based on 16 witnesses to pass his judgment. The witnesses all pinned Brian and his colleagues for committing the heinous crime.
Kawumi said Brian was conscious of his actions when he killed his girlfriend after finding photographs of another man in her phone.
Brian Bagyenda is said to have strangled his girlfriend in his bedroom at home with the help of his co-accused Innocent Bainomugisha 24, a cleaner and Vincent Rwahwire 28, a casual laborer.
According to evidence gathered, Brian paid 30,000UGX to his accomplices. They carried the body and threw it in Namanve where it was discovered.
Bagyenda stayed quiet when the judgment was passed while his accomplices asked for a lighter sentence
Comments
comments