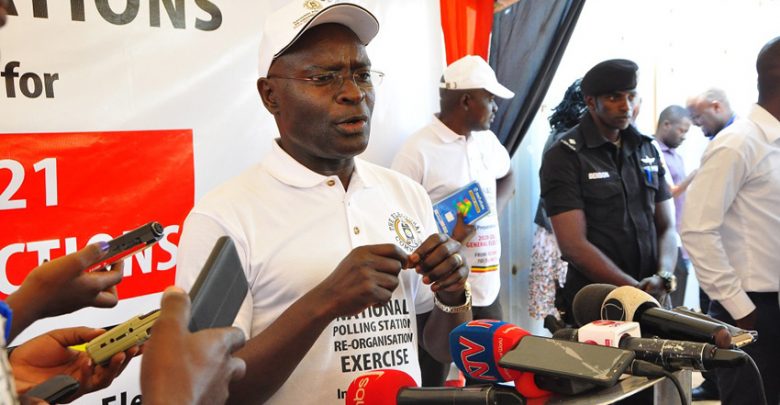 Justice Simon Byabakama, the Electoral Commission (EC) boss has announced that 17,782, 594 Ugandans have registered to vote ahead of the 2021 general elections.
The EC boss made the revelation during a press briefing at the commissions head office on Tuesday. He revealed that they had registered voters from 135 districts, 68,733 villages and 34, 344 polling stations and 2,0 62 municipal divisions across the country.
He said that the display of the National Voters' Register will commence on February 19, 2020 (today) and will end on March 10, 2020. Voters are required to check for the correctness of information captured in the register, and in case of any objections, voters should raise the matter to the display officer.
Byamukama also said that everyone who applied for registration but whose particulars are missing on the Voters' Register will be able to present h/her case and seek to be included.
The commission also expects people to report categories of persons who should be removed; ie, people who have died, those who are underage and those who appear more than once.
At the end of the exercise, the commission will start a process to produce the final register which will be made public.
Comments
comments