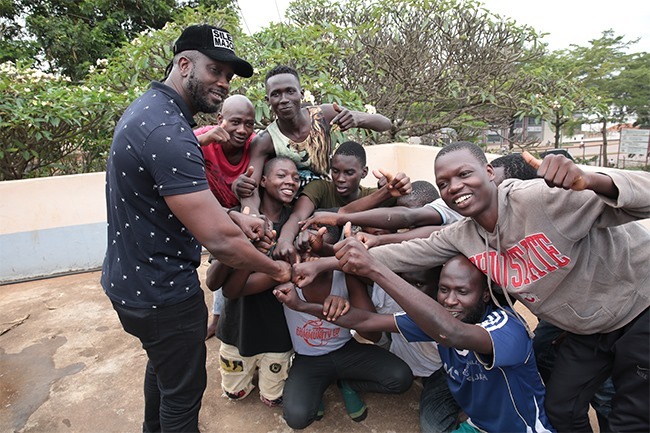 Musician Bebe Cool has forgiven people who allegedly pelted him with bottles at Cindy Sanyu's concert at Lugogo Cricket Oval on Saturday.
Police arrested 11 people in connection with the ugly act. The arrests happened after condemnation from the first son, Lt. Gen. Muhoozi Kainerugaba. "How could police and the bouncers at Cindy's concert allow a few hooligans to hurl bottles at one of Uganda's greatest artists? The same hooligans beat up women on women's day for simply loving President Museveni and Bebe Cool," Lt. Gen.Muhoozi said in a tweet on Monday morning.
Bebe met with the suspects at police.
"Today I had a chance to meet the relatives of the different young men who were arrested on Saturday for pelting bottles at me on stage. I forgave the culprit because some of these relatives were mothers, wives with babies and the fact that they are young men being ignorantly used. But I asked them to have relative conversations with the arrested culprits about refraining from such acts that would harm innocent Ugandans, themselves and their families. But I also emphasized that let that be the last time, otherwise catch one next time, he/she will serve as a good example."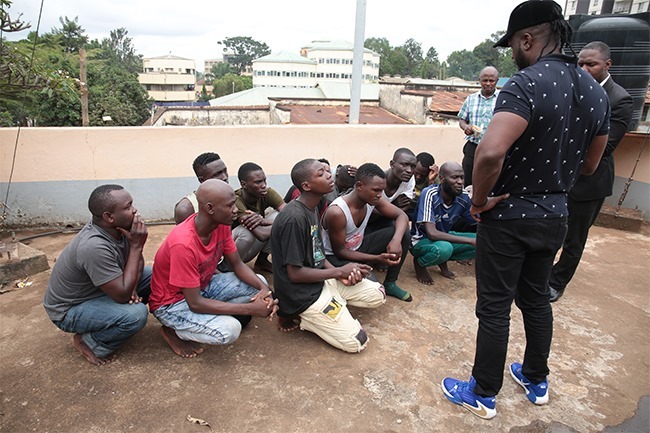 Comments
comments