Police and officers from the UPDF Local Defence Unit have arrested a number of people as the Joint Security Agencies task force hit streets to enforce President Yoweri Museveni's ban on public transport, public gatherings and closure of shops.
In his address on Wednesday evening, Museveni directed that all shops across the country be closed down except for those that sell foodstuffs as a measure to combat the COVI19 global pandemic that has posed a threat to the whole planet.
He further directed that all public transport means be shut down, allowing only private cars and bodabodas making deliveries and not carrying people.
This order has since caused panic amongst members of the public who resorted to panic shopping in anticipation for a total lockdown soon.
As people rushed to make last minute shopping, opportunists also took the advantage to loot from pedestrians and shops that had remained open.
By publication time, the security officials were still roaming streets of Kampala, arresting those who were disobeying the President's orders and dispaersing people who were gathered together.
NBS' Canary Mugume who is following the Police captured the pictures.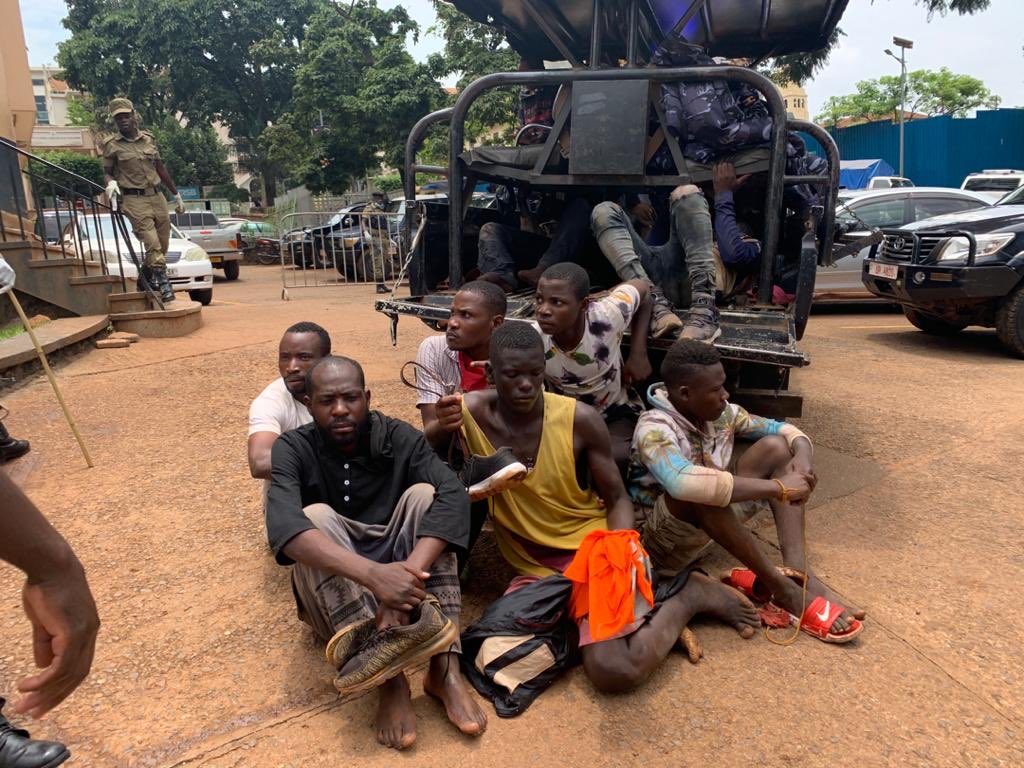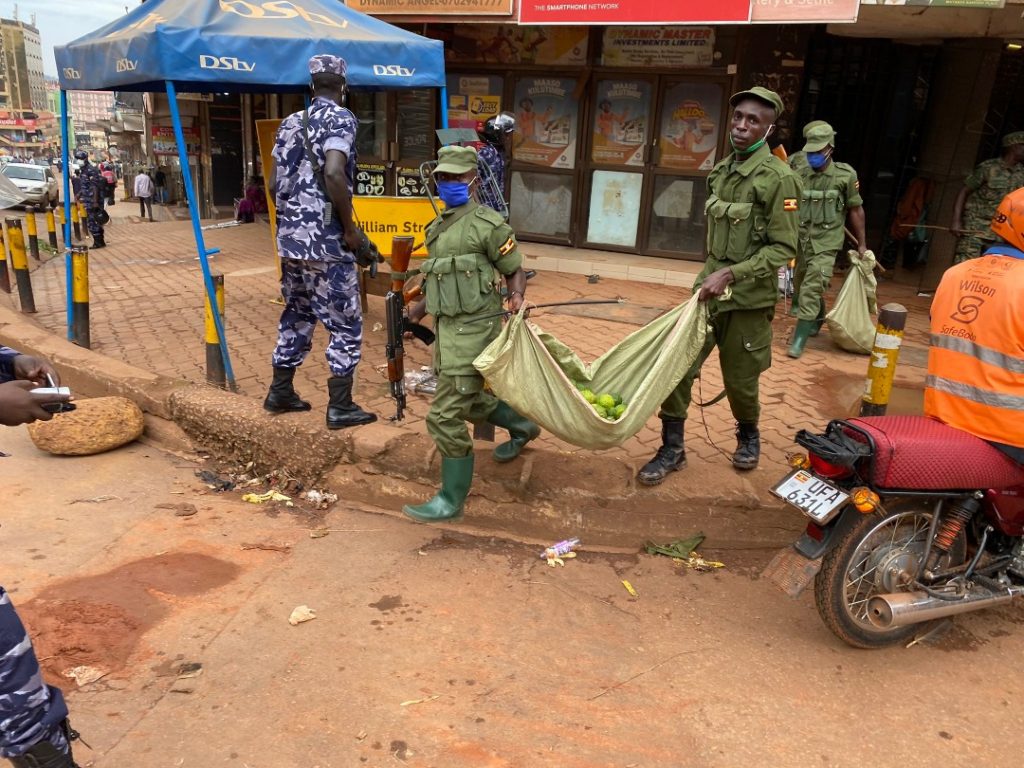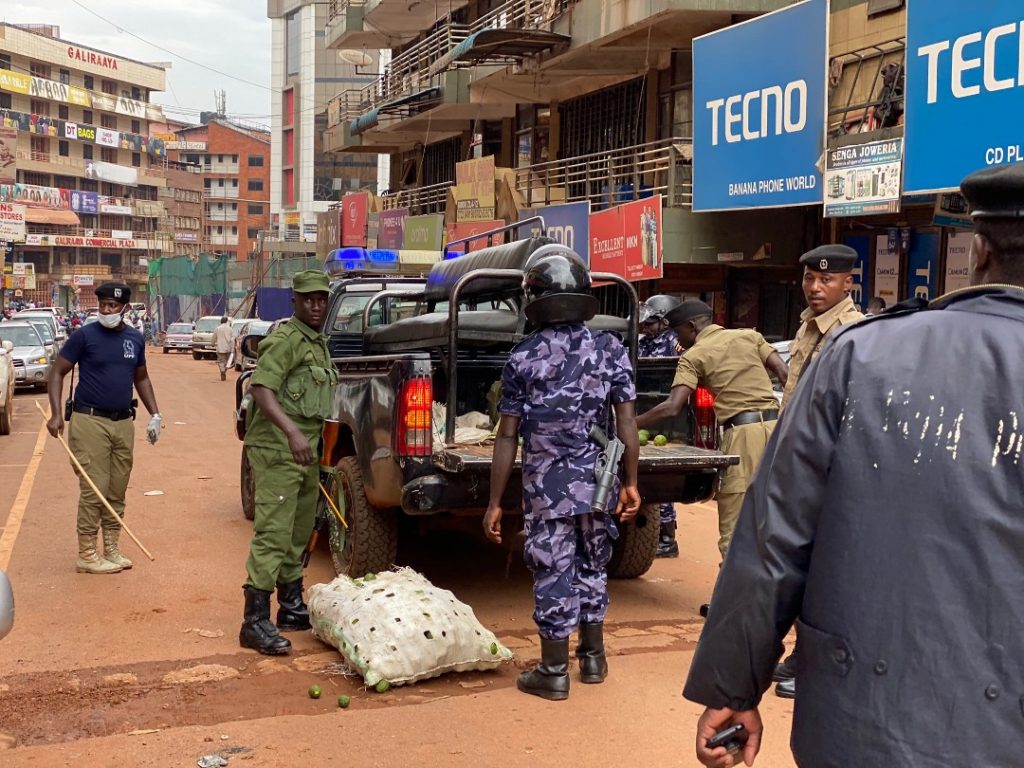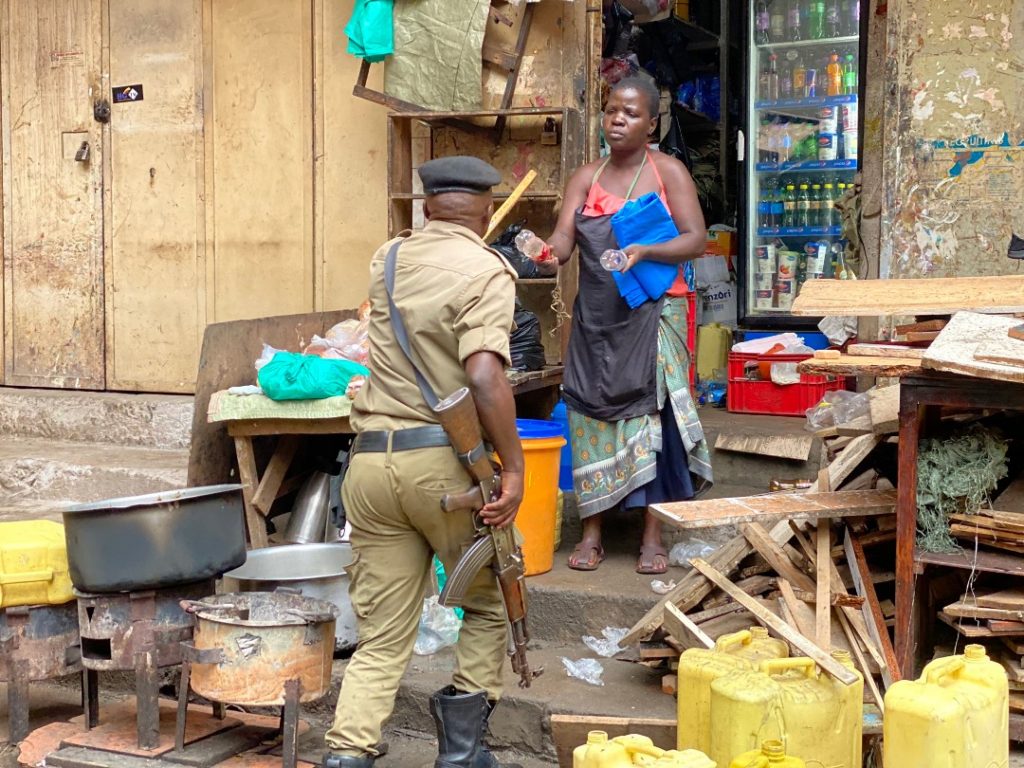 Comments
comments