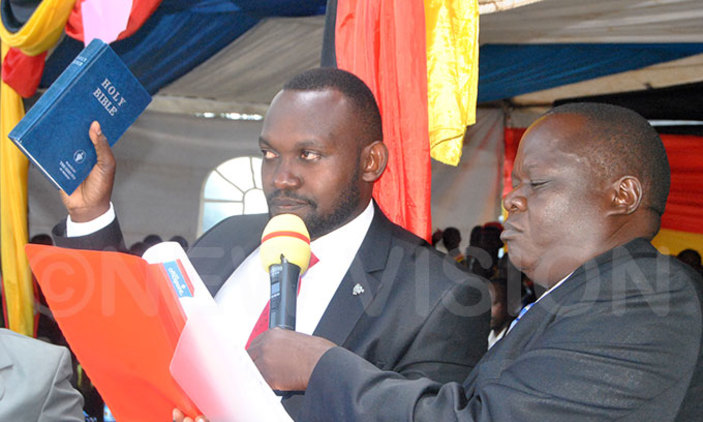 Barely a day after President Museveni's ban on private cars, and public gatherings of more than five people, some politicians have gone up in arms over what should and what shouldn't be done.
The latest was a scuffle between Bunyangabu District LC5 chairperson James Ategeka Mugarama and the Resident District Commissioner Jane Asiimwe which went physical with the former slapping the latter.
This started as Mr. Mugarama tried to drive a government car off the District Headquarters only to be stopped by the RDC, an act he referred to as disrespectful.
In his speech on Monday evening, Museveni ordered all government cars that do not belong to the security forces to be parked at the District Health Officer's office, only to be used to respond to emergencies.
The President further said that only RDC's reserve the right to allow a private car to move on any road in cases where it's an emergency.
But as Mr. Mugarama tried to move on Tuesday morning, he couldn't accept to be stopped by Ms. Asiimwe which led to the fight.
An amateur video caught on the scene shows Mr. Mugarama slapping Ms Asiimwe.