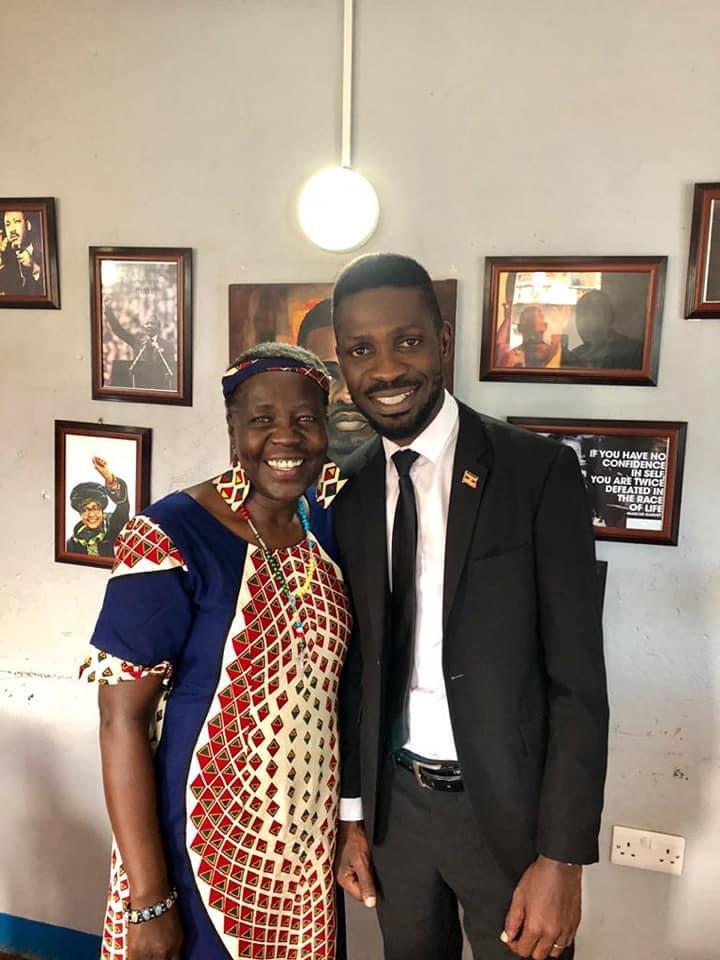 People Power leader, Robert Kyagulanyi, also known as Bobi Wine has appointed Dr Zedriga Lina Waru Abuku as his deputy.
Dr Zedriga was ushered in the party's leadership at the party's headquarters in Kamwokya on Wednesay.
"I take this opportunity to introduce to you comrade Dr. Zedriga Lina Waru Abuku, the Deputy Leader of the People Power Movement. Comrade Zedriga is a distinguished activist, lawyer and university lecturer. She is a retired judicial officer, author and mentor. She is a social inclusion advocate and has participated in Uganda's political processes for a very long time. She has borne the brunt of the regime's excesses as will be communicated in due course," Bobi announced on his social media handles.
At the time of appointment, Zedriga has been serving as the secretary of Uganda National Committee for the Prevention and Punishment of War Crimes Against Humanity and All Forms of Discrimination.
While in her hey-days, Zedriga served as Magistrate, full-time activist working to end social exclusion and all forms of discrimination against vulnerable groups, especially women.
She served as the Director of Women in Peace Building and Reconciliation and actively got involved with the Forum for Women in Democracy (FOWODE), the Association of Women Lawyers Uganda (FIDA-U), Trust for Africa's Orphans (TAO-U), and Kampala Quality Primary Schools (KQPS), among other organizations.
Dr Zedriga is a lecturer at Victoria University in Uganda and the Executive Director of Zedriga Foundation in Northern Uganda. Zedriga also holds a Master of Arts in Peace and Conflict Studies, Master of Arts in Human Rights, Bachelor of Laws LL.B and Certificate of Laws all from Makerere University.
In 2016, Zadriga's attempt to join active politics was dissuaded by voters. Zedriga would later join the women in the northern parts of Uganda to fight for their rights.
Comments
comments