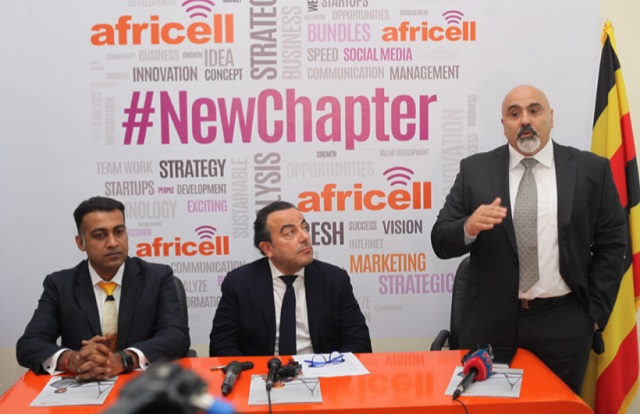 Telecommunications company has announced a number of interventions which they hope will bolster the government's efforts to combat the spread of the Coronavirus pandemic.
ON top of the previous cuts in data prices, The Tower Post understands that Africell has implemented more changes which are designed to keep Ugandans safe and healthy while improving their daily mobile experience.
The steps Africell has taken in response to Covid-19 include:
Stay Home bonuses
To encourage customers to stay out of harm's way, the company has launched offers (data and voice) which create more reasons to enjoy the internet from the safety of home and to communicate with friends, loved ones and colleagues remotely.
Stay Safe campaign
Awareness is a key weapon in the fight against Covid-19. To ensure that Ugandans understand what to do, Africell is providing a consistent flow of trustworthy news and information on the radio, on social media, and Africell's website.
On top of that, until further notice, all mobile customers can access key websites related to health, media, information, e-learning & government such as www.who.int or www.academia.edu without using any data allowance.
Emergency connectedness
Africell understands the importance of being connected during emergencies. We have therefore launched a nationwide free emergency communication pack comprised of free 20 minutes and 20 Mbs valid for 3 months.
Better network capacity
At this critical time, customers are relying on Africell's network to stay connected to loved ones and emergency services. We have added more capacity to our network to withstand extra demand as more people work from home and to maintain the speed and quality which Uganda expects.
More customer service options
We have reduced the number of Africell service centres which are physically open but have increased the range of alternative channels through which customers can buy or recharge mobile services, including:
Digital channels: Web top-up at africell.ug
Special partners: Payway agents, Trade Lance (*252#), Ezee Money, Africa is Talking (*284#) and MTN Mobile Money agents countrywide
Banking partners: Stanbic Bank, Top Finance, GT Bank & Equity Bank.
Reduced fees on Africell Money
To cut the need for customers to handle potentially unhygienic cash, we have eliminated fees on all Peer-to-Peer transactions conducted through the Africell Money service, regardless of the value of the transaction
Strict hygiene and sanitation
We have imposed strict hygiene and sanitation measures at all our service centres and, in line with government advice, have enforced limitations on the number of people permitted within confined spaces at a single time.
Africell is working night and day to maintain fast and reliable service and to help you, our customers, do what you need to do to keep yourself and your loved ones safe and healthy.
Comments
comments