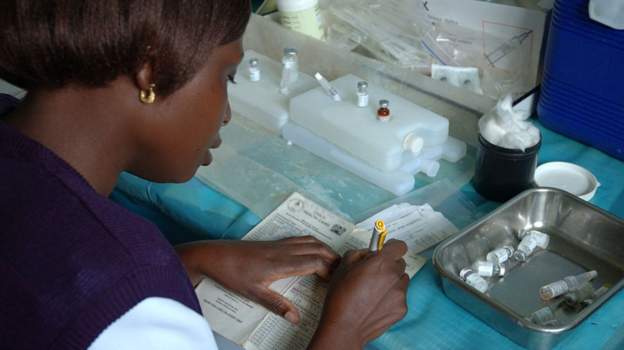 Programmes on polio eradication, the fight against HIV and malaria in Africa will be greatly affected if US President Donald Trump's decision to cut funding to the World Health Organization (WHO) is ratified by Congress.
WHO's Africa head Matshidiso Moeti has appealed to the US to reconsider President Trump's decision.
The US, which is the largest contributor to the WHO, had committed to allocate $151m (£120m) to the organisation, during its current two-year funding period.
Out of this, the WHO has already received $50m (£40m), but the proposed cuts jeopardise the organisation's operations on the continent.
One of the programmes that will be affected is the provision of immunisation in many countries. There is still an ongoing campaign for the eradication of polio in Africa, with 12 countries still experiencing outbreaks.
The WHO plays a key role in promoting and monitoring evidence-based health guidelines across the globe. Africa's weak healthcare systems benefit most from this function.
The WHO had also earmarked $300m for the fight against coronavirus in Africa over the next six months, where there are more than 18,000 recorded cases.
Source: BBC