Agriculture contributes 70% to employment and hence, forms the cornerstone of the Ugandan economy.
Over the years, the government of Uganda has continually helped its farmers devise new methods to improve their farming skills which would later benefit them.
An imminent enhancer to this sector is Information Communications Technology (ICT) which if adopted across the various value chains will increase productivity, ensure food security, eradicate poverty at family and community levels and consequently guarantee national development.
Information and communication have always played an important role in enhancing agriculture, ever since people started growing crops, raising animals, and fishing. Farmers have always sought information from each other. For example; farmers could seek information to answer questions relating to; the most effective planting strategy on steep slopes, sources of-improved seeds or feeds, how to acquire a land title, current market prices of agricultural produce, and procedures to participate in the government credit programs, among other issues. Farmers do not usually get appropriate answers to questions arising from their concerns, even though the same issues arise every time. These concerns are more urgent and relevant now during COVID 19 era.
All these concerns could be aptly addressed through digitization of agriculture using ICT products that are farmer centred right on their mobile handsets.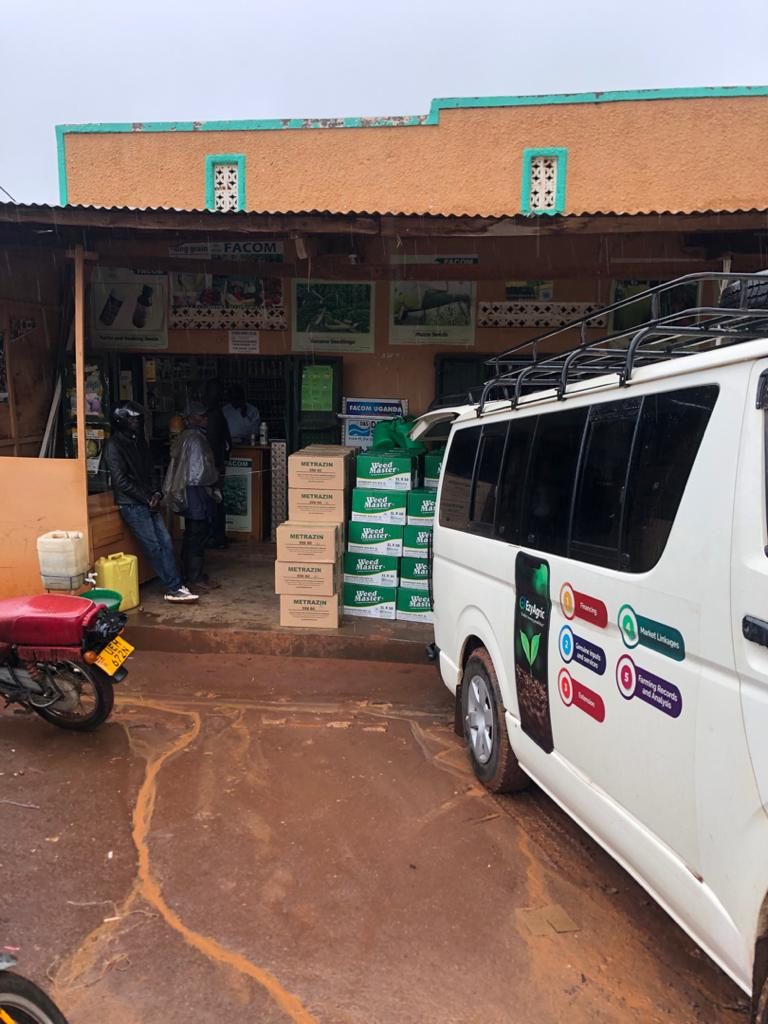 EzyAgric App is an agriculture affiliated platform which was developed by Ugandan youth with an aim of addressing the various gaps that exist across the entire farming value chain. It is built to address gaps around soil quality/testing, quality seeds availability, right fertilizer availability, farming tools, weeding methodologies, harvesting and post harvesting handling, in addition to linkage to profitable markets.. It's an award winning app that has stood the test of time ever since its launch and has received the highest approval ratings among Ugandan farmers who have tried it.
This app was developed to help farmers connect to suppliers, buyers, service-providers and produce traders.  It is a very user friendly app which for instance once a farmer's crops are infested by a certain pest, all the farmer needs to do is to take a picture of the pests in their gardens and sending it to the app. On identifying the pest, the farmer gets feedback on the possible pesticides to apply and genuine suppliers.
This app is available on Google Play Store taking a 5mb space only. They have community agents who help people without smart phones.
The following are the steps to start using the EzyAgric App:
Step One: Download the EzyAgric Farmer App from Google Play store and Install on your phone.
Step Two: Register for an account using your phone number. e.g 0752XXXXXX. You will be sent a confirmation code to validate that the number is yours.
Step Three: Browse the list of agro-input supplies like seeds, fertilizers and farming tools. Once in the app, you can pick as many items as you wish into your shopping cart and pay at ago.
Step Four: Confirm the list of items picked and submit the order to trigger payment. Payment can be through either MTN Mobile Money or Airtel mobile money.
Step Five: Wait for delivery to your indicated location.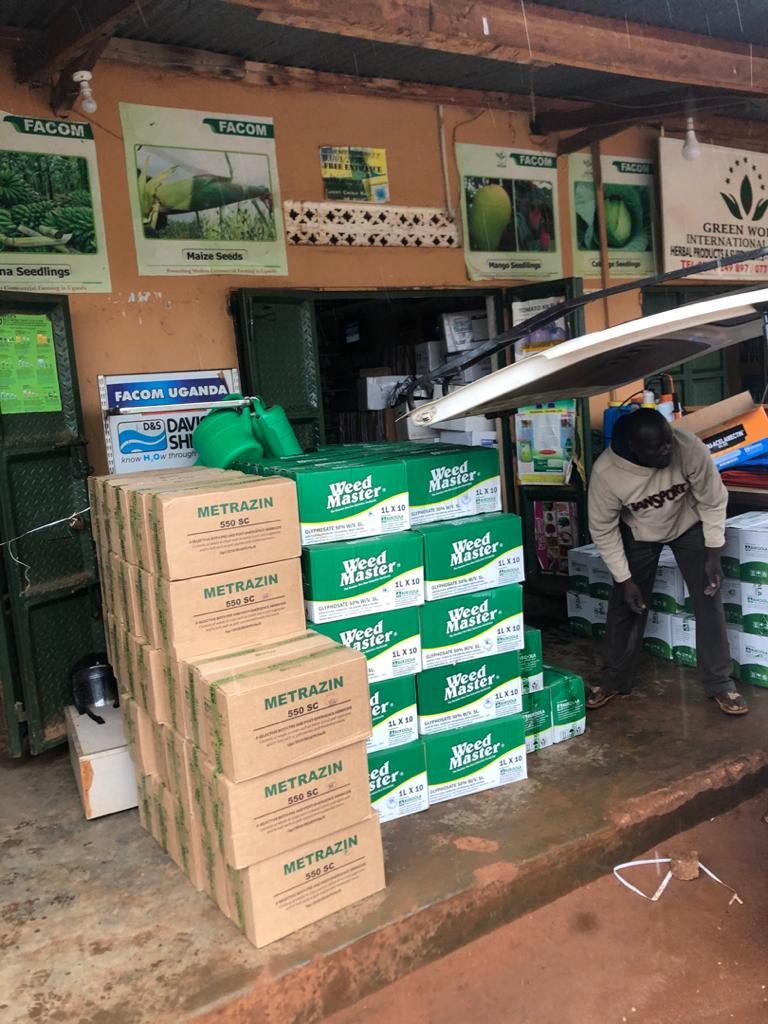 What is more?
Through EzyAgric, you can access extension services and advisory, most of which is for free. You could be advised on soil testing so that you apply the right type of fertilisers and carry out the most appropriate farming practices.
You will be able to estimate the size of your garden (garden mapping) so as to estimate the quantities of the various inputs your will require during farming. This also helps a farmer estimate the expected yields.
Accumulate points and stand a chance to get Ezycredit (agricultural loan). This will support you to plough or prepare the garden, buy seeds and fertilisers, buy pestcides, manage post harvesting by ensuring best practices e.g storage.
EzyAgric also links you with several buyers (offtakers) of your produce at the most competitive price on the market.
EzyAgric support staff are always on call to help farmers navigate through this difficult period and can be reached on 0787991262 OR 0758982759
Comments
comments