NBS news anchor and presenter Samson Kasumba has been arrested, The Tower Post reports.
Kasumba was arrested on Monday night at a roadblock in Kamwokya.
Reasons for his arrest remain unknown but his fellows from Next Media have confirmed that he is currently being held at Kira Road Police Station.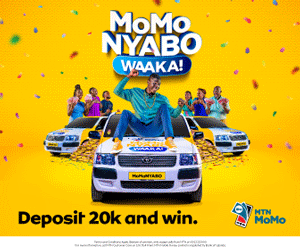 "Senior anchor Samson Kasumba was arrested last night in Kamwokya and is currently being detained at Kira road police station. Police has not charged him yet, we are still uncertain of the reasons behind his arrest," NBS reporter Canary Mugume tweeted.
Dear Police, my amiable and flamboyant brother Samson Kasumba spent the night in your coolers on charges we're yet to know. #Journalismisnotacrime," another NBS show host Simon Kaggwa Njala tweeted.
Police is yet to comment on the matter.
Speculation
Rumors making rounds purport that Mr. Kasumba was picked up because of his comments on the current Coronavirus recoveries in the country which he said were surpassing the active cases.
"Uganda's recovery COVID19 cases have now surpassed its active cases. Are we not the first in the world to do this? We may end up an international consultation destination on managing outbreaks and pandemics," Kasumba tweeted on Monday.
The tweet garnered lots of comments from the public with most of the members faulting the National taskforce on handling of Coronavirus saying they are lying to Ugandans.
Others blasted the news anchor of downplaying the efforts being made by the taskforce to curb the Covid19 pandemic.
Enter Marijuana
Other unconfirmed reports indicate that the TV personality could have been arrested because of his comments on use of Cannabis.
Monday April 20th is marked globally as International Peter Tosh day, a day when the world commemorates the work done by the Jamaican reggae music legend for his activism ob legalising use of marijuana.
In the same commemoration, Mr. Kasumba allegedly appeared on National TV with leaves of marijuana, another reason believed to have led to his arrest.
By publication time, Police was yet to announce charges preferred against Mr. Kasumba.
Comments
comments