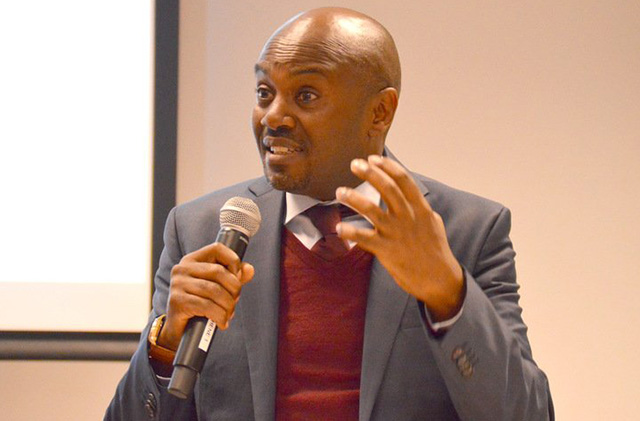 Veteran journalist and proprietor of The Independent Uganda Andrew Mwenda has bashed Police for arresting NBS TV news anchor Samson Kasumba.
Kasumba was arrested on Monday night and is currently being held at Kira Road Police Station in Kampala.

Although Police has not yet pronounced themselves on the charges preferred against the TV personality, several reports have indicated that Mr. Kasumba was arrested because of sedition, something Mwenda says is unlawful.
"Last night police arrested and detained NBS news anchor, Samson Kasumba allegedly for sedition! This law was thrown out by the constitutional court under my petition in 2009! But why act this dictatorially!" Mwenda wondered in a tweet fired on Tuesday morning.
"Please Police, stop acting paranoid and urgently release Samson," he added.
Sedition refers to conduct or speech inciting people to rebel against the authority of a state or a monarch.
It often includes subversion of a constitution and incitement of resistance against established authority.
Comments
comments