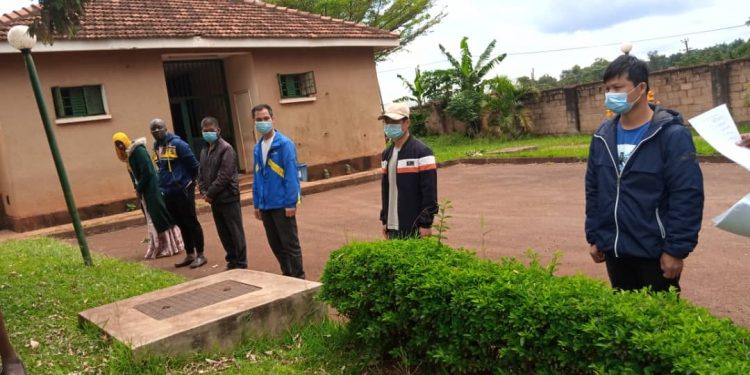 A total of six of Chinese nationals who escaped from quarantine in Kampala have been convicted by court after pleading guilty. They are: Mr Huang Haiguiang, Mr Li Chaochyan, Mr Lin Xiaofang, Mr Qin Shening, Mr Liang Xinging and Mr Huang Wei. They appeared before the Nakawa Court Chief Magistrate, Ms Ruth Nabaasa on Tuesday.
The group escaped from a hotel where they had been quarantined only to be caught in Zombo on their way to Democratic Republic of Congo (DRC)
They all pleaded guilty to the charges against them related to the spread of Covid-19.
They were remanded until May 4 for sentencing when the court secures a Chinese interpreter.
Two Ugandans who aided the Chinese to escape Abdu Matovu (35) who was their driver and his wife Ms Swabu Nansuna (27) denied similar charges. They were further remanded.
Comments
comments