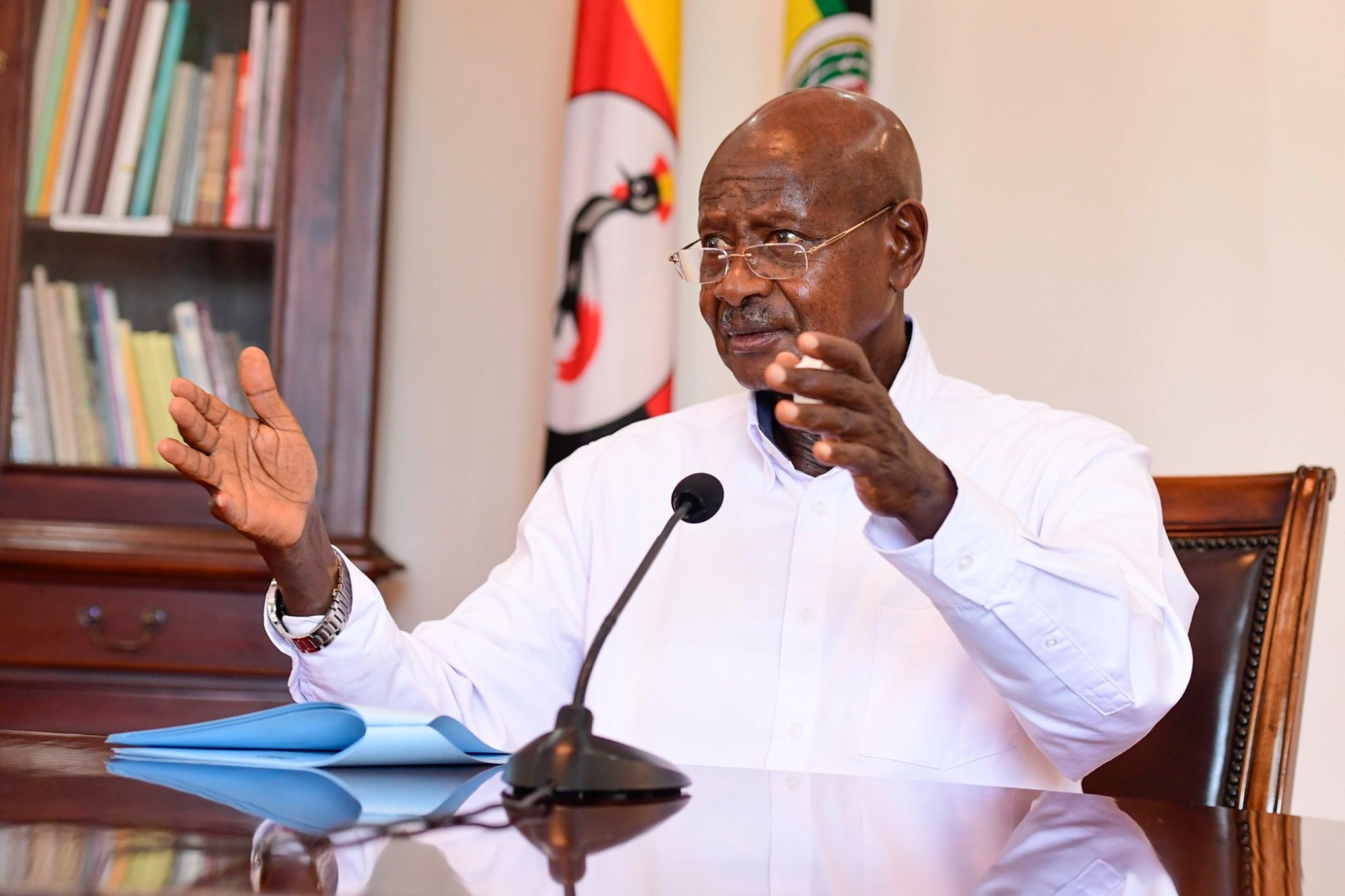 President Yoweri Museveni has faulted the Uganda Police for arresting Mityana Municipality Member of Parliament (MP) Francis Zaake for distributing relief food to people in his constituency.
Museveni was delivering his 12th address to the country on the COVID-19 pandemic on Tuesday evening.
"How do you arrest Zaake and you leave these ones of the NRM including ministers?" the President said.
"No one should hold gatherings. Recently when I was travelling to Jinja, I did not stop on the way to greet my people…. I don't want anyone to catch the virus because of me." he added
It will be remembered that the President had earlier warned politicians against distributing relief food, to hand over food items or other donations to the task force.
Zaake who was picked up by security forces on Sunday April 19th for distributing food relief was detained at the Police Special Investigations Unit (SIU) in Kireka, Kampala.
On Monday, he appeared before the Mityana Magistrate Court for mention of his case but Magistrate Alias Kakooza ruled that he (Zaake) wasn't fit to for the proceedings to take place since he could barely stand on his own. He would later allow him to seek medical attention.
However other NRM leaning MPs and ministers including State Minister of Finance for Planning David Bahati, Lands Minister Beti Kamya, Sembabule District Woman MP Anifa Kawooya among others among others have since individually distributed relief food to their constituents and held gatherings without any interference from Security Forces.
In his address, Museveni also blamed MPs for giving themselves money.
"I talked to the Speaker and told her that because the money had already been given out, MPs should donate it to the task force of the district they come from to help in providing relief items to the people," Museveni said.
"The one who spent it on himself should be condemned. Some of the MPs went out and used the Shs 20 million allocated to them and "bought things" – which was wrong. They are not purchasing officers. Who authorized you to buy for the State? The Auditor General will check," he added.