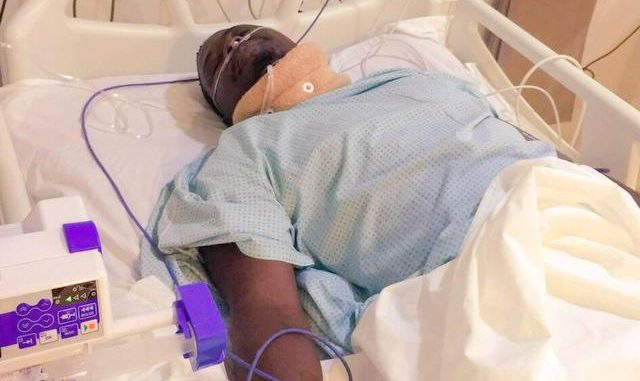 Mityana Municipality MP Francis Zaake's health condition has worsened. And has been put on oxygen at Kiruddu Hospital, according to People Power Leader Bobi Wine.
"Hon Zaake's health condition has worsened. He has now been placed on oxygen at Kiruddu hospital where he is admitted and still under police detention. The doctors are contemplating taking him into the ICU. A Member of Parliament is tortured to near death by regime enforcers!" Mr Kyagulanyi tweeted.
Zaake was arrested on April 19 for allegedly distributing food to his constituents, which is against the presidential guidelines.
Reports suggest that he was brutalized in prison.
According to a medical examination conducted by Iran Uganda Hospital, Zaake suffered "Generalised blunt force trauma and chemical conjunctivitis."
Blunt force trauma is an injury to the body caused by forceful impact, injury, or physical attack with a dull object or surface. It is in contrast to penetrating trauma, in which an object or surface pierces the body, causing an open wound.
Blunt trauma is the initial trauma, which develops more specific types such as contusions, abrasions, lacerations, internal haemorrhages and/or bone fractures.
Chemical conjunctivitis, also known as pinkeye is caused by getting smoke, liquids, fumes, or chemicals in the eye.
Comments
comments