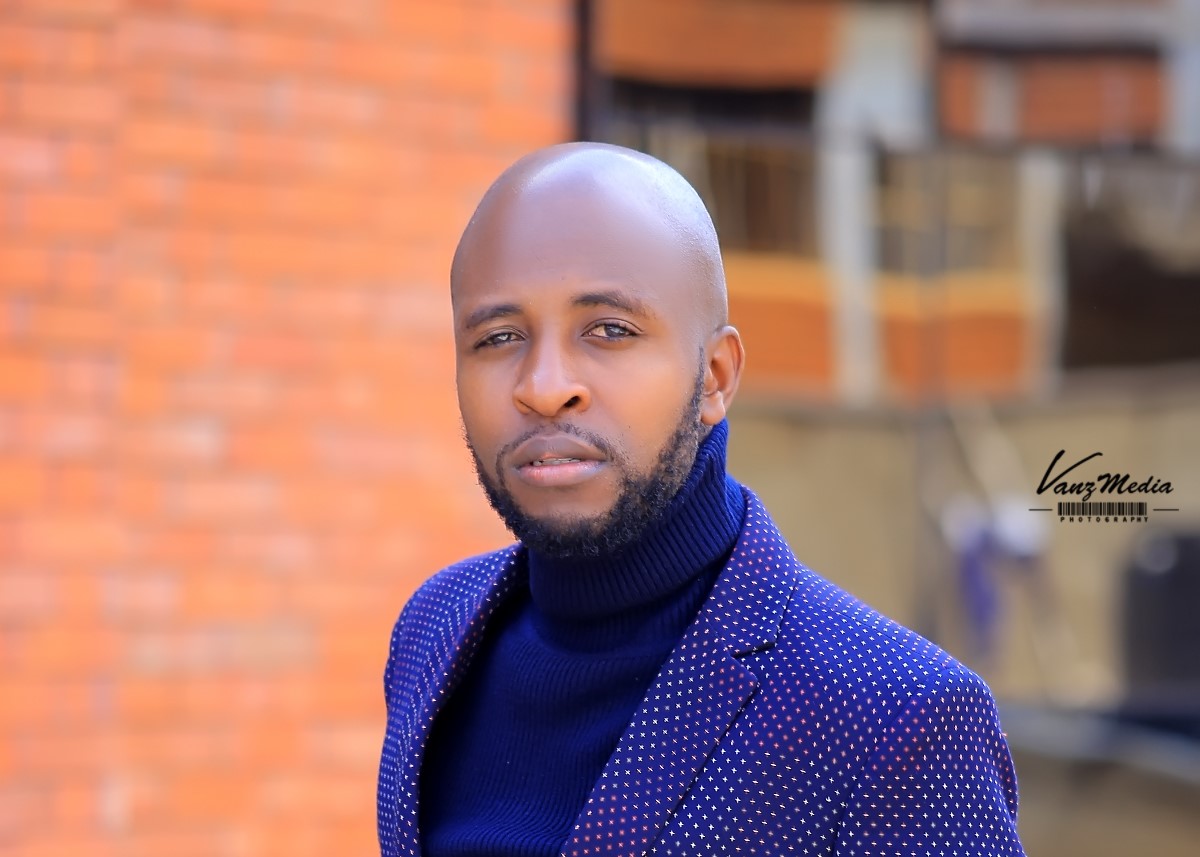 Muhumuza Brian known by his moniker, Bryan Morel, is one of the most sought-after brand coordinators, A&R practitioners and a high-ranking Celebrity Assistant who oversees management for corporate brands and entertainers in Uganda and other countries.
He, whose work includes tailoring and effecting strategy, negotiating contracts, overseeing day-to-day errands and fostering a process-driven management philosophy, Bryan Morel holds an excellent track record of strong relationships with individuals like ; Kampala Serena Hotel, Desire Luzinda, Diva Awards Afrika, Sheilah Gashumba, Uganda Tourism Board, GrandPa Records, Dufla Dilingon, Ugaserve Limited, Jackie Chandiru / Blu*3, Qute Kaye, Hellen Lukoma, Genesis Red Fashion Week, Iryn Namubiru, Stella Atal, Angella Katatumba, Judith Heard, Nick Nola, Young Lean and Myco Chris.
Bryan Morel of a creative mind, teamwork playing acumen and a meticulous nature, he gets to elaborate what his occupations entail whilst juggling, sometimes, wacky requests and dealing with media – it is a role that many are intrigued by.
First tell us about your early life and career background in detail.
I was born on 04th August, 1993. I come from Lyantonde District.
I grew up with my uncle. His name is Yowath Mugizi who took over my guardianship immediately after the demise of my father, Abel Muhumuza in a motor accident which occurred on 31 July, 1994.
With many bashing public school system, my guardian affordably placed me at Lyakisana Primary School (1999-2006), St Gonzaga SS, Kijjukizo in Lyantonde (2007-2010) and Sseke SS Masaka (2011-2012) for higher education.
In 2013 at the age of 19, I made entry into Makerere University (MUK), one of Africa's most intellect-producing institutions where I did a Honorary Course in Project Planning and Management.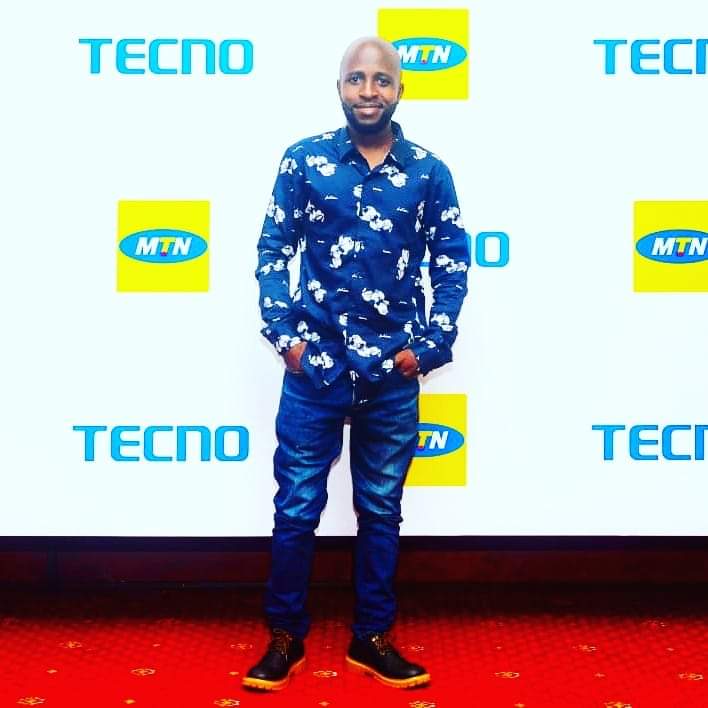 I have been working in the East African A&R industry as a PR Agent, Business Coordinator and PA to different personalities since the year 2013. Working with Jackie Chandiru (former Blu*3 artiste), one of the best female artistes of this generation, and Diva Awards Afrika in the Communications section, it became an office job I enjoyed.
However, I always wanted more ! This drove me to become someone different. I was lucky enough to go to lots of theater productions and film premieres, which led me into the wonderful world of becoming an agent to celebrities.
In my career, I've had the opportunity to assist different individuals at one and others, many times. There are also those private institutions that hire me occasionally.
Outside of work, I enjoy listening to good music and being with my family and friends. I also like sharing with those in need. Every thanksgiving, my family serves dinner to the neighborhood. I have instilled the same values into my friends and siblings.
What have you achieved for yourself so far in all this ?
I have earned myself a distinctive status among my peers for positioning myself a Marketing target on behalf of my clients, perfectly FIT to those looking to maximize their potential and garner a milestone in the cooperate and entertainment business.
I also have accumulated knowledge and resource, taking care of my family and other people that I support.
Describe your job in 3 words.
Engaging, trustworthy and rewarding.
At 26, you have have been working as an A&R practitioner cum celebrity P.A for over 7 years, should we attribute your skill to school education ?
Oh yes. partly. I went to Makerere University (MUK), Africa's top intellect-producing institution. While there, I was in pursuit of a Bachelor's degree in Project Planning and Management.
This course has been resourceful in my career especially at the start. My favourite lecturer, Mr Tibs Tumwesigye instilled Management know-hows into me, drawing project budgets and all research needed to erect a progressive venture.
Every circumstance is a learning opportunity as I work. I also have a supportive fast grasping head.
As a young man who wears a hat of an Arts manager for different high profile personalities. How do you manage to satisfy the many demands and come off successful?
I like the challenge that comes with working for different personalities, directors, managers and the pressure it can bring. It does help keep me motivated.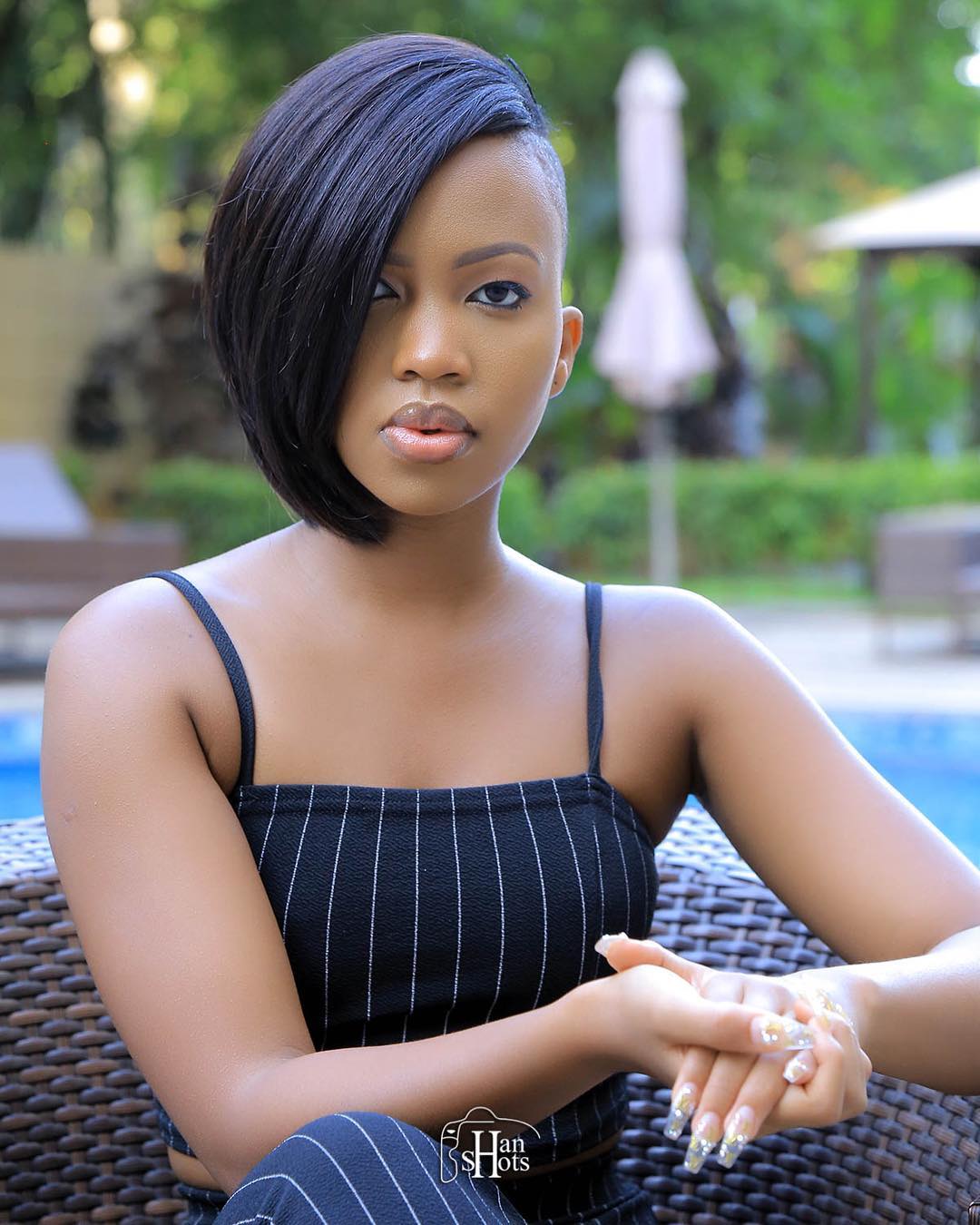 Growing up under a single mother, life taught me to thrive on hardwork.
I also have strong ambition for learning from new environments and be different which keeps me flexible to engage in diverse activity.
The work can vary.
To work effectively for various Executives, I ensure that my work is well organised, that I am aware of any deadlines and understand each of their priorities. I also stress to the Executives/clients that I need to stay in touch with them throughout the day in case their work becomes more urgent than the others. I also make sure we have regular catch-ups so that I am fully informed of their schedules. It can be a juggling act, but one that I enjoy.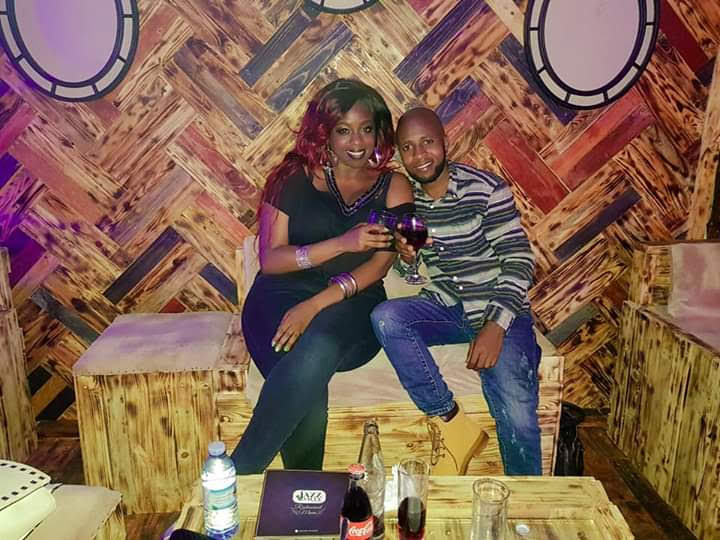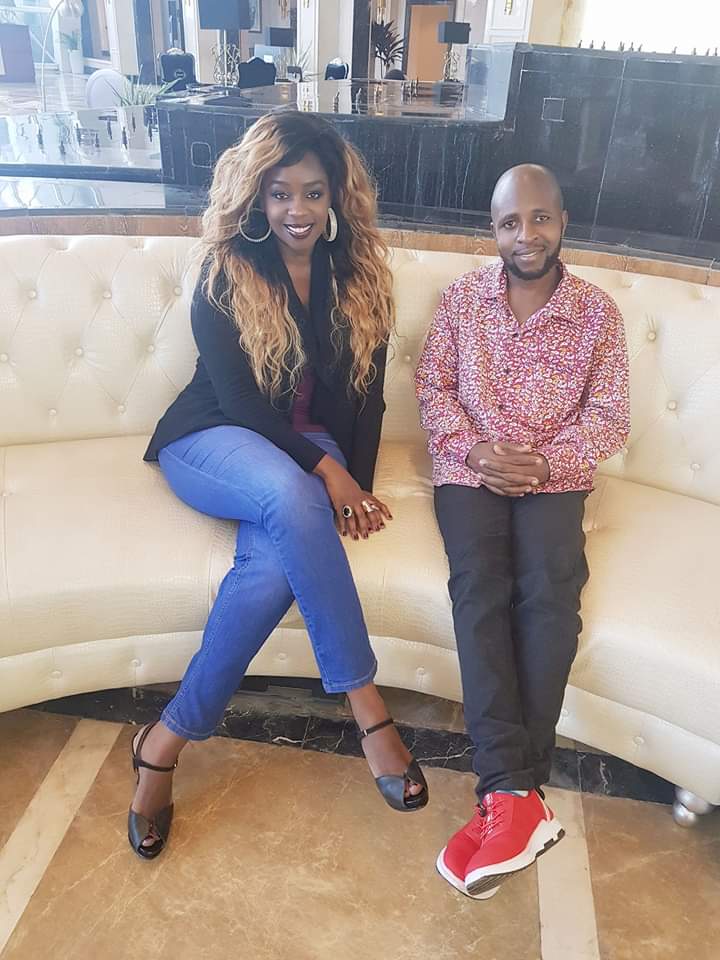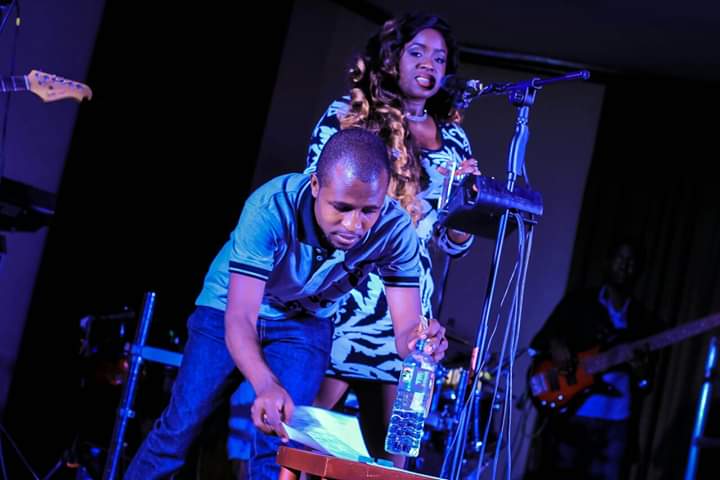 I also work with a team of great service providers like influencers, choreographers, private publishers, drivers, make up artistes, stylists, teachers, fellow artiste managers and promoters which ensures division of tasks thus the simplicity.
You have sustained a relationship with Singer Jackie Chandiru. What does it require working as her Publicist and Assistant despite the 'breaks' in her career. We have seen you do PR for Singer Iryn Namubiru as well some years a go. Take us through that as well.
Working in such a personal capacity for high profile figures like Jackie is a role shrouded in secrecy and non-disclosure agreements, as well as constant speculation about what ridiculous demands the people who want for nothing might make.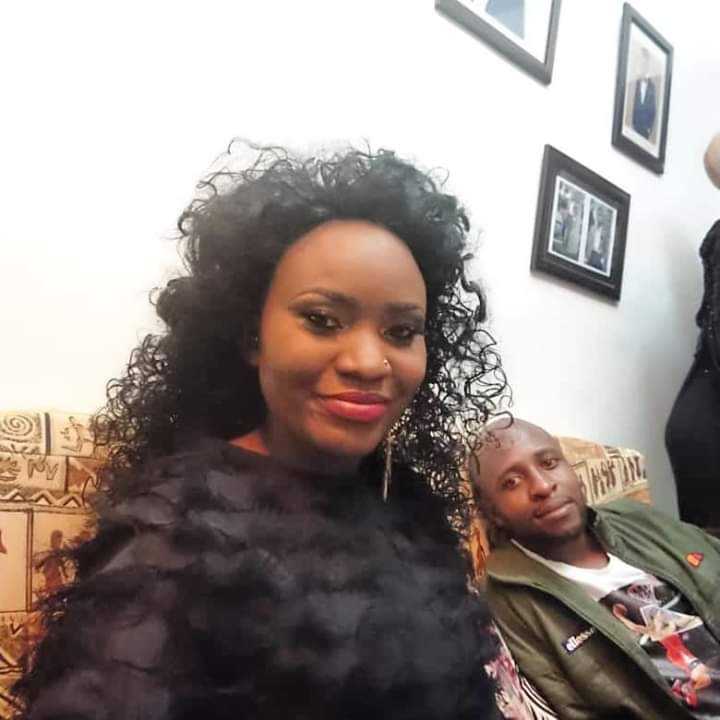 An already established rep like me must be a good calculator, discrete, discerning and willing to go above and beyond what might be seen as everyday working patterns. For instance keeping a healthy life of the Queen Of The Nile comes first to me.
For Iryn Namubiru's case, it was was more of voluntary publicity of her music as a loyal fan through her promoters and personal managers.
I am a big, big fan of Iryn Namubiru right on her record albums "Nkuweeki" 2006, "Y'onno" 2007, "Boona Obasinga" 2009 till I got more busy.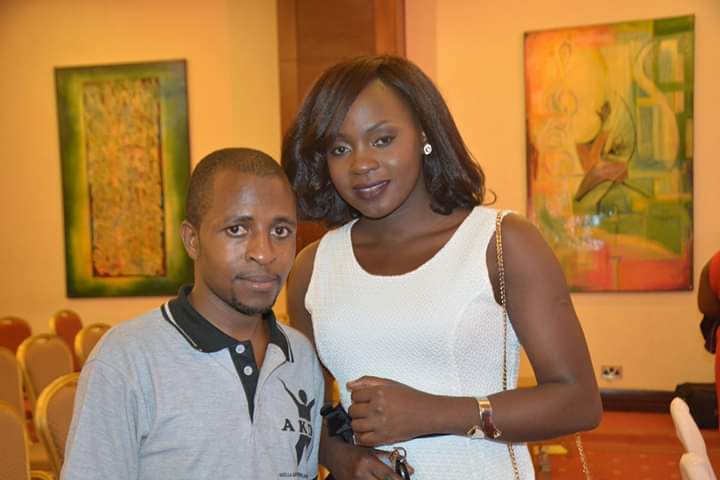 From where do you get the inspiration and aspiration in what you are?
Since my childhood I've been looking up to veteran Record Producer and Fenon Records CEO, Steve Jean Sserunkuma from Kampala Uganda, Thadeus Mubiru of Extra Level Entertainment, Swiss Beats, Ann Morel from the United Kingdom, Walter Wally Williams the Personal Aide to Oscar award-winning Songstress Jennifer Hudson and Beyonce's publicist Yvette Noel-Schure for being my major icons in my career.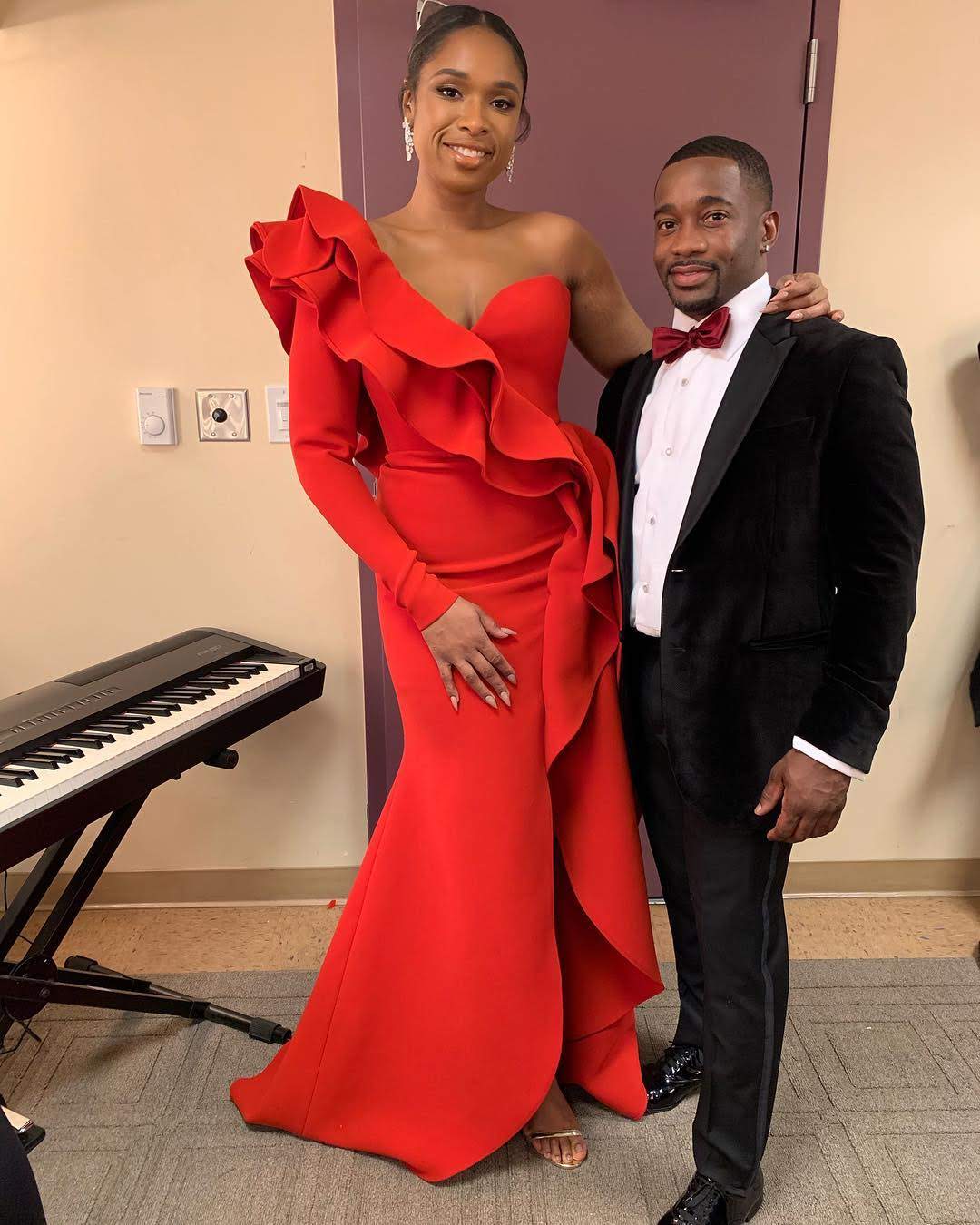 My aspiration in everything I touch on is for me and the people around me to be happy.
Why do you prefer managing female clients and artistes in particular ?
Growing up with a single mother, made me realise how women are more ambitious. Given external support, women can conquer the world. That is why I am always proud to be part of the making, Girl Power !
The recent statistics, even in the past few decades confirm that the art world is not one of gender parity.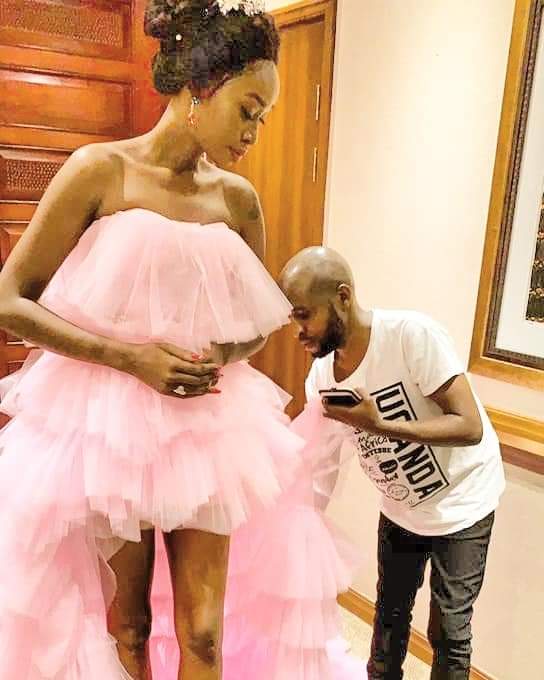 However, I also have contracts with male clients who work in the government and those whose enterprises operate as private entities. They are not in the limelight.
What do you look for in a brand before you decide to manage them?
Originality/Uniqueness, determination, creativity, trustworthiness and humility.
Several artistes across Africa have come out to ask for relief food and financial support in this COVID-19 crisis. What advise do you have for these artistes in order for them become financially stable?
Platforms such as YouTube allow artists to livestream performances and upload other videos, with income being generated through ad revenue. The amount of profit relies heavily on the amount of advertising and number of viewers – videos under ten minutes make, on average, about US$2.00 ( 1.70) for every 1,000 views.
This is the time for artistes to work off their content. I'm not necessarily talking music videos, but behind-the-scenes footage, music lessons, amusing quarantine video diaries and 'impromptu' performance videos could really help with the cashflow. Of course, you need something of an engaging social following for your videos to get monetised (at least, you do on YouTube), but if you've got the fanbase, it's certainly worth a shot.
The most challenging part of being a musician today is the balancing act between growing an online presence and creating offline material.
Companies like Distrokid, Tunecore and CD Baby allow you to release your music on every music platform for a very low membership fee. They cover every app from Spotify to Tiktok and also collect royalties from Youtube ads.
Still companies like Distrokid also offer you a Spotify pre-save link, so you can share your track with as many people and get an automatic listen on official release day. The more content you can share about your release, the more cash you will make.
There's Live streaming too;
Since the coronavirus lockdown hit, we've already seen an unprecedented surge in streamed living room concerts and DJ sets like the one Swangz Avenue, Dr Jose Chamelone and Club Beer held. While this isn't a big money maker, it can help to stay connected to your followers and prevent cabin fever. You can also ask for donations for your live streams.
What strategies and techniques have you found effective in ensuring a creative artiste's success?
First of all is ensuring sanity of the brand or artiste.
Then identify and make thorough research on the intended target audience, plan attack, work on the product and its packaging, release and do promotions of the record/craft on relavant mediums streamlining Digital marketing (Using a Publishing agency or agent is way better as they are aware of the market and the logistics) and a controlled appearance calendar,… All done with innovation and consistency regardless of the trend veils. The rest adjusts through. Moreover, there is a lot that can be classified as digital marketing, since it is an umbrella term for most online marketing processes. For instance, SEO or search engine optimization can help a business to target its potential audience. You can easily find firms such as this Denver SEO agency and others like them that provide SEO services to other businesses. That said, you need to decide which type of digital marketing could benefit your business.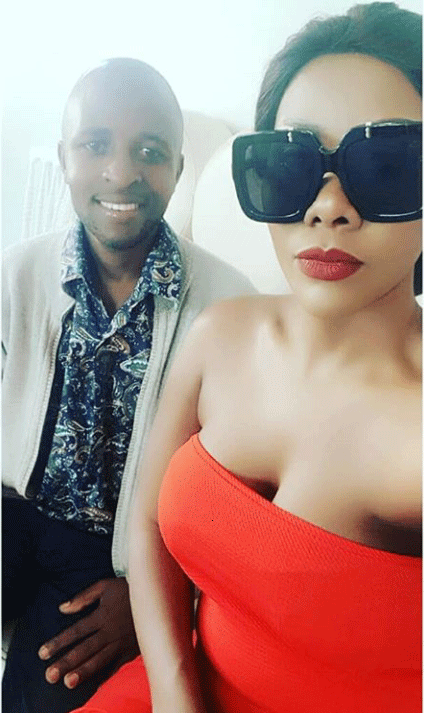 Selling art in East Africa is a lot more difficult than creating it, and it always has been, everywhere in the world yet many artists want to earn a living from their creative efforts. And there's nothing wrong with that; it's the best way to be able to make art full-time.
What's the biggest lesson of your life time ?
My life experience has taught me to be humble.
What's next. What do you intend to leave behind for the industry when your time is up?
I want to use my significant influence to establish a regional internship facility for training, producing and providing the right jobs for the future Personal Assistants, PR and Brand managers. This will surely relay a platform for the new generation aspiring to follow my and fellow practicing people's footsteps!