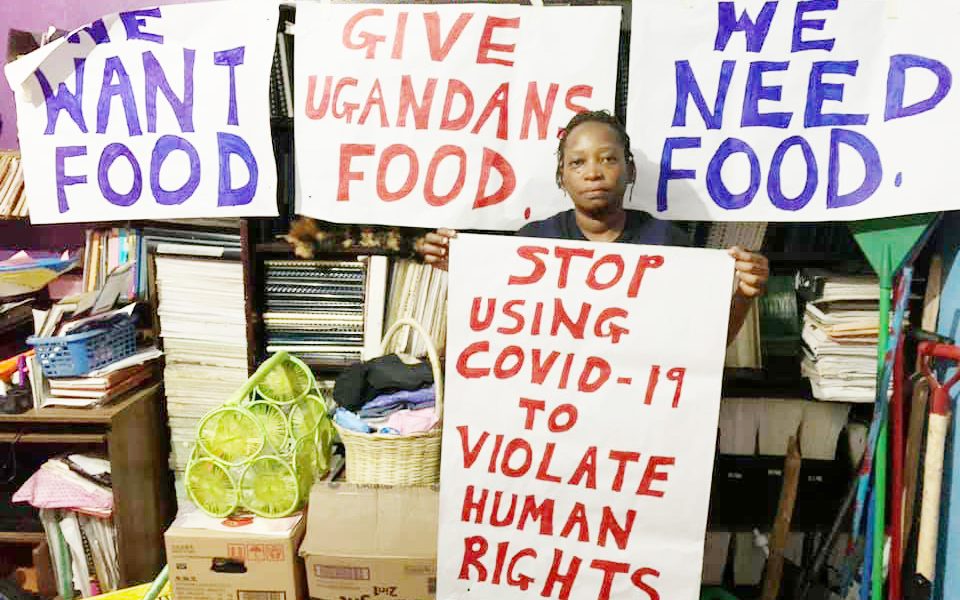 Former Makerere University researcher turned activist has been arrested on Monday for staging a demonstration over the 'slow distribution' of government relief food.
Stella was arrested while she marched with a group of others under the group, The Women's Protest Working Group, to the Prime Minister's Office get answers on why some people have not yet received food.
"Many Ugandans have been excluded from the distribution of food relief by a hastily assembled military outfit. Churches, mosque and other civil society institutions that have closer ties and networking within their communities were unfairly denied a chance to help their communities in the time of need and yet they would have been instrumental in mobilising and distributing food with clear guidelines," Dr Nyanzi while hoarsely while she was being arrested.
"We note that the anti-COVID measures have created apartheid and occasioned avoidable suffering upon many vulnerable Ugandans especially women and low-income earners who scrounge a livelihood in closed spaces, rental markets and other ordinary chores," Dr Nyanzi added.
Stella along with her group wants the government to lift the lockdown, and free distribution of face masks.