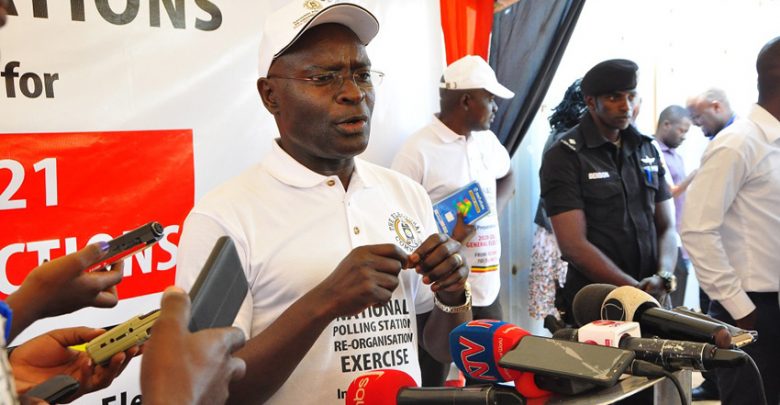 Electoral Commission boss Simon Byabakama has allayed fears that the 2021 elections could be postponed due to coronavirus.
Addressing the press on Tuesday, Byabakama revealed that the election schedule has not been affected severely and everything will go as planned when the lockdown is lifted.
In the past couple of weeks, the EC has had to postpone some electoral activities but he says there is time to catch up.
President Museveni earlier said in a media interview that having elections during this period would be madness.
The government has already started lifting the lockdown in a phased manner. Next week, private cars and shops that sell general merchandise will be allowed to operate as long as they observe the Standard Operation Procedures.
Public transport is expected to restart on June 4.
Comments
comments