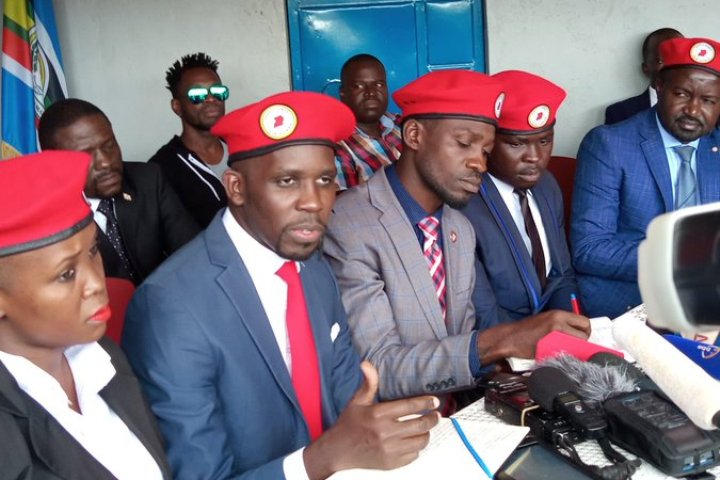 People Power Spokesperson Joel Ssenyonyi has spoken out on Ashburg Kato's desertion from the pressure group for the National Resistance Movement (NRM).
Ashburg shocked many when he announced that he had quit Bobi Wine's camp. Ashburg had been close to Bobi from his days as a full time musician. He supported Bobi's endeavors passionately, and also gained fame for it.
Yet many assessed the departure as a blow to People Power, Joel Ssenyonyi says they cannot lose sleep over the departure of 'corporal'
"When a corporal defects (and many corporals will defect), let's not lose sleep. What is important is that the Generals remain. And as far as I am concerned, the Generals are Ugandans out there yearning for change, whether they be in the ghetto or in the upscale surburbs, educated or not, rich or poor but want to see a country better than the one we have now," Ssenyonyi wrote on his social media handles recently.
Ashburg defected apparently because he was not benefiting anything from the pressure group.
Comments
comments