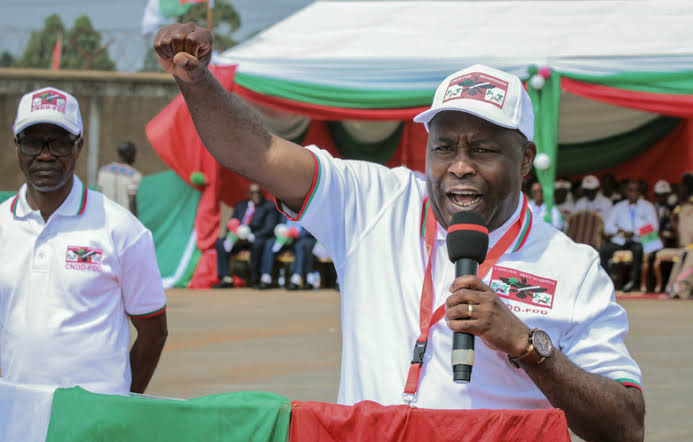 Burundi's constitutional court has upheld the victory of the ruling party candidate in last's month's presidential election.
The CNDD-FDD candidate, retired general Evariste Ndayishimiye, won with 68% of votes cast but his main opponent Agathon Rwasa challenged the results in court claiming fraud and irregularities.
The country's council of Catholic bishops had also raised doubts about the results after its observers witnessed instances of multiple voting, ballots being cast in names of dead people and refugees in other countries, voters being forced to choose certain candidates and unauthorised people involved in vote counting.
However, the court ruled on Thursday that the 20 May election was regular and that Mr Ndayishimiye is the president-elect.
It said Mr Rwasa's appeal was unfounded. The opposition leader is yet to respond to the ruling.
The president-elect is set to be sworn in on 20 August and serve a term of seven years. He will replace Pierre Nkurunziza who has led the country since 2005.
Source: BBC
Comments
comments