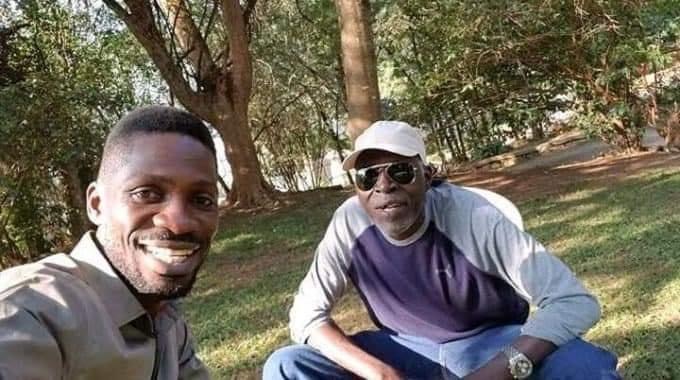 Maj Gen Kasirye Gwanga who passed on on Tuesday morning has been widely eulogized by military men and politicians in Uganda.
In a tweet Lt Gen. Muhoozi Kainerugaba described the fallen soldier as a great soldier that the Uganda People's Defense Forces (UPDF) will miss forever.
"Very, very sad to hear about the passing of a great soldier and a good friend, General Kasirye Gwanga. We just spoke weeks ago and he was in a jolly mood. Rest in peace General," Muhoozi wrote on his timeline 
Presidential hopeful Mugisha Muntu described Gwanga as a disciplined, humble officer who was always available for assignments.
The Democratic party president Norbert Mao said Kasirye will be remembered as the most colourful army officers Uganda has ever seen, a non-partisan general, who could speak whatever he thinks is right.
He added that the general has been a good friend of Democratic Party and he loved his country whole heartedly.
Bobi Wine described Gwanga as a personal friend whom he will miss dearly.
"The news of the death Gen. Kasirye Ggwanga is shocking. I had the opportunity of being his personal friend over a long time. We agreed and disagreed on many things, but everytime I met him, there was a lot to learn. 
Like many prominent people in this country, Gen. Kasirye's arrest, detention and eventual death is shrouded in mystery. Like many Ugandans, I am hoping that those in authority will provide satisfactory answers. May his soul  rest in peace."
Comments
comments