Democratic Party President General has called on the government to completely lift the lockdown so that people are able to go back to earning income.
"We need the lockdown to be lifted so that we go back to work so that our children can go back to school and also we want the freedom to do what we want do with our lives," Mao made the remarks while addressing journalists at the party headquarters on Wednesday.
He went on to say, "Families have been separated, travel is restricted. Inequalities are increasing and the economy is being damaged harshly. No one should advocate for the lockdown to continue longer."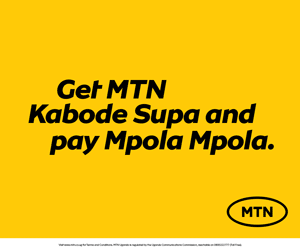 Mao initially supported the government in imposing the lockdown saying that it was necessary in slowing the spread. The President started imposing restrictions to combat the spread of the novel coronavirus in March.
Although some restrictions have been eased, some like curfew time and closure of arcades, schools and restriction of public gatherings still stand.
Initially restricted, public transport is among some of the things that have since been allowed to operate, although at half capacity. Border districts are still under total lockdown.
On Wednesday, the Minister for Health Dr Ruth Aceng suggested that the government might be forced to impose another lockdown if people do not comply with the preventive measures suggested by the Ministry. People are encouraged to wear face masks at all times when stepping out of the house and to observe social distance.
Comments
comments