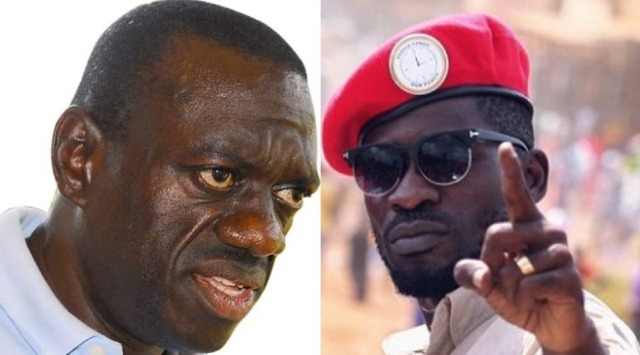 People Power principal Hon. Kyagulanyi Ssentamu popularly known as Bobi Wine in alliance with the people's government principal Dr. Kizza Besigye has launched a defiance campaign dubbed "No, Neda Campaign".
According to the opposition forces, the " No, Neda" Campaign will commence tomorrow Tuesday, June 16 at lunchtime across the entire country.
"Those who have no food, we request you to bang whatever you have. If it is a saucepan, bang it. If it is a jerrycan, bang it. Whatever you have, bang it. Let the government hear your cry, " Besigye said.
The No, Neda Campaign according to the opposition leaders is aimed at petitioning the grievances of Ugandans across the entire country. The opposition cites grievances such as the police's brutality, corruption, hunger and poverty, among others.
"The more we fight against each other, the more we delay the change that Ugandans want. As leaders, we can only see and show you the way but we must all work together. I call upon all Ugandans to speak up and speak loudly. Say 'No' in word and in action. This is going to be the necessary noise," Kyagulanyi said.
The two opposition groups applauded each other for coming together to fight a common enemy, President Yoweri Kaguta Museveni.
The opposition launched the campaign while addressing a joint presser in Kampala on Monday, June 15.
The presser was, however, disrupted by police and asked all people in attendance to leave the place or be subjected to the polices' iron hand.