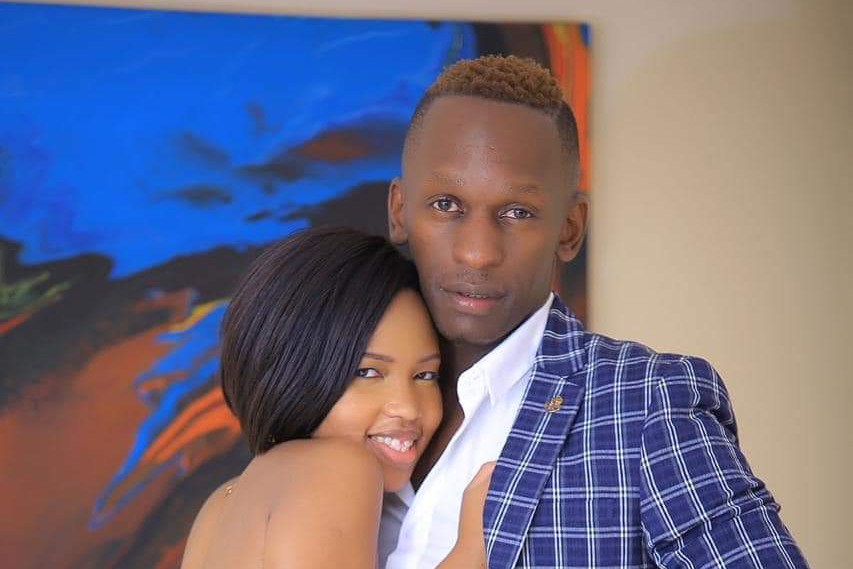 Marcus Ali Lwanga, the Boyfriend to city socialite and former NTV The Beat presenter Sheila Gashumba has claimed that he played football for English Club Arsenal.
Lwanga said this while appearing on local television NBS' Sunday night sports show, The Score.
"I was a talented winger. I played for my county, then went to Arsenal for trials and passed," he said.
"While at Arsenal, I played for two months and I was invited to join Yeovil Town FC but I messed up and went to jail before I could join," he further added.
Lwanga who climbed onto Uganda's social scene in 2018 has been famous for splashing moneys in bars and other socializing places.
He also rose faster to fame when he started dating Sheila Gashumba although the spotlight saw all his dirty linen revealed to the public.
This website understands that Lwanga was sentenced to 8 years of jail time in 2008 after he was arrested following a chain of robberies on security vans in the United Kingdom.
This, coupled with other bad decisions that he made, Lwanga says, ended his football career which could have had a brighter future.
"I was raised by a single mom who had to work all time to make sure we survive. She was barely around and I lacked. This drove me to get involved with some bad company to earn quick money and this saw mw end up in jail."
He said this is a very big problem for talented black footballers in England because they are raised in poor neighborhoods and situations force them to end up in gangs hence killing their talents.
Lwanga advised youths to follow their dreams and work hard instead of chasing quick money which he said can kill dreams.
Comments
comments