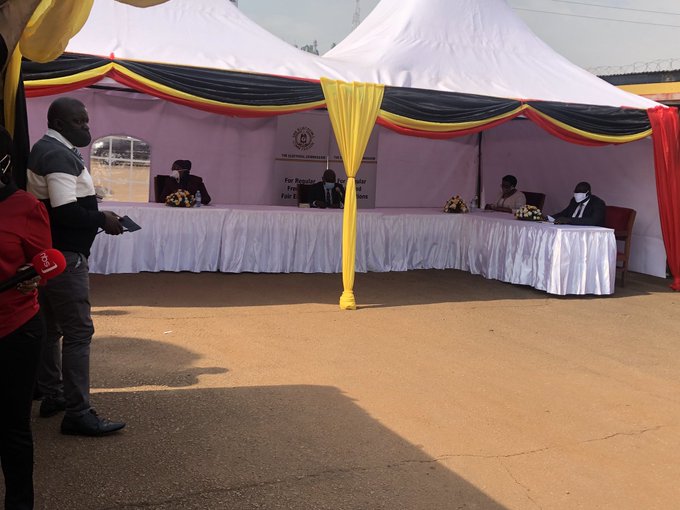 The Electoral Commission is today (Tuesday) set to unveil a revised roadmap for the 2021 general elections.
The event is already underway at the EC head offices along Jinja road.
On Monday, news emerged that top officials from the EC had met with the President whereupon they agreed not to postpone earlier plans of holding elections between January and February the coming year should not be postponed despite the Covid-19 pandemic.
According to a source in the meeting, President Museveni and the Electoral Commission agreed that to ensure the process of campaigning and elections proceed, respective candidates will be required to campaign using the novel digital tool Zoom or do the campaigning through different broadcast channels like radio and televisions in Uganda.
The EC is yet to pronounce itself on the matter.
The launch of the revised roadmap for the 20/2021 electoral process is underway at our offices in Kampala. Chairman Justice Simon Byabakama, Commisioners and selected media attending the function. pic.twitter.com/NsZL6BiP2l

— Electoral Commission (@UgandaEc) June 16, 2020
Comments
comments