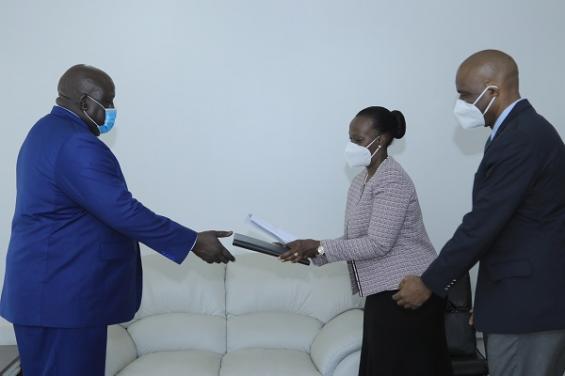 Ms. Ishta Asiimwe Kutesa Muganga, the daughter to Foreign Affairs Minister Sam Kutesa has been appointed as Uganda's first-ever envoy to Israel.
Asiimwe was appointed last month by Israel's foreign minister Gabi Ashkenazi in May but she only submitted her credentials to the Minister of State for International Affairs  Okello Oryem yesterday.
Oryem implored Asiimwe to continue building the good bilateral relationship between Uganda and Israel.
Her appointment comes only a few months after Benjamin Netanyahu's meeting with the President at State House whereupon the two leaders discussed possibilities of establishing an embassy in Jerusalem."
The Israel Prime Minister made the requested which Museveni said he would put into consideration.
Comments
comments