The Ministry of Health has released a statement debunking claims by a Covid-19 patient currently admitted at Masaka Referral Hospital that conditions there are worse than the virus itself.
The patient recorded a video in which she said they were not getting adequate food and care from the medical personnel. She also decried poor hygiene at the medical facility, among other things. The video has been doing the rounds and has drawn public fury.
The Ministry says the video contains gross exaggerations.
The patient, according to the Ministry has 
has proven troublesome ever since she was admitted in the ward. 
"Masaka Referral Hospital as mandated offers a wide range of services, including non Covid-19 related services. However, with the outbreak of the pandemic the hospital set aside a 20 bed capacity ward to treat Covid patients."
The Ministry says the hospital was forced to improvise with a temporary structure after the number of patients increased.
"The structure captured in the video is an emergency establishment which is only being used for the time being until a well furnished building is completed," reads the statement in part.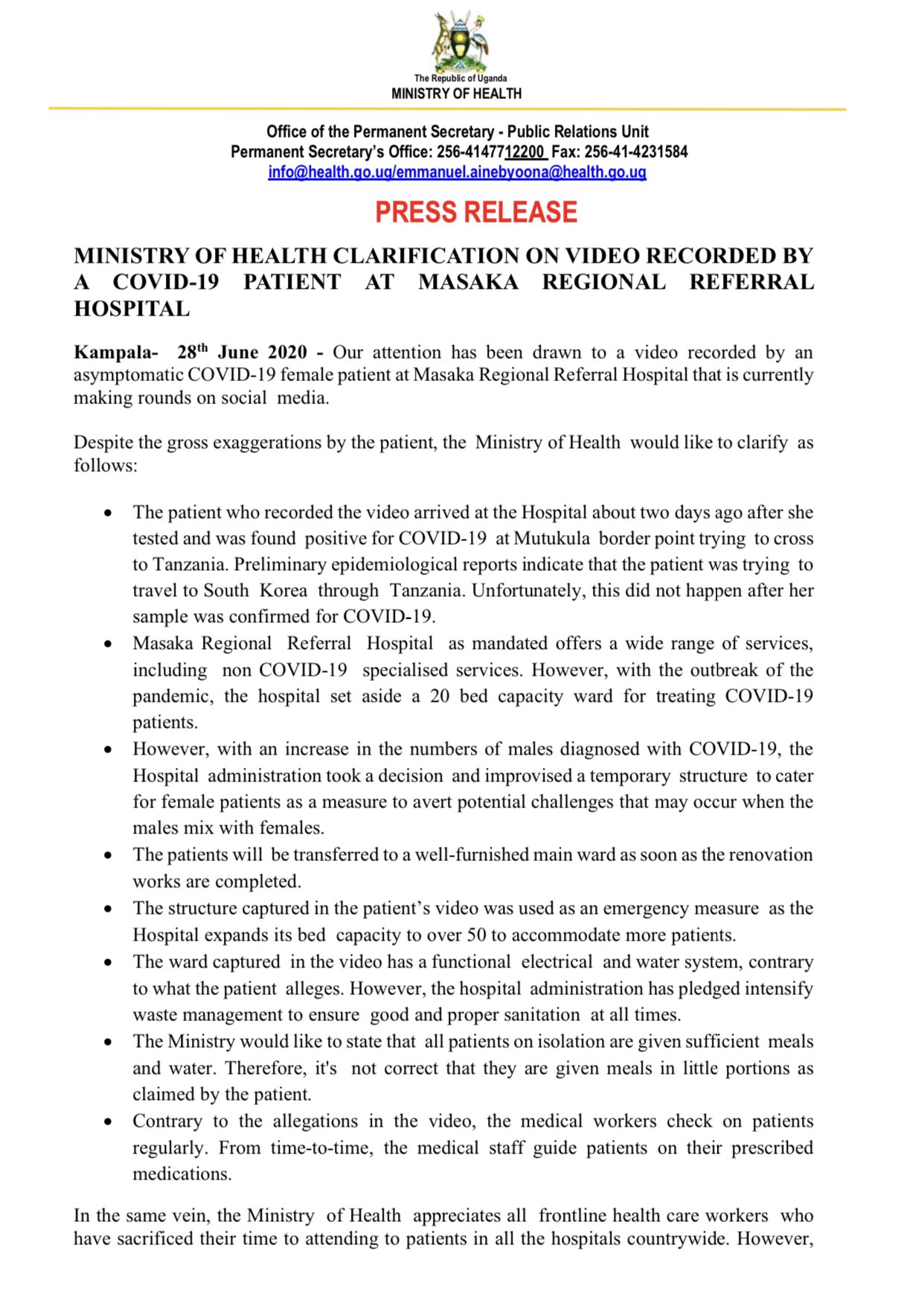 The patients will be transferred to a well-furnished building when it's done. The new structure will be able to accommodate 50 patients.
The Ministry says patients receive sufficient meals and water supply contrary to what the patient in the viral video claims. 
The Ministry also says the patients get regular checks from medical personnel. 
Comments
comments