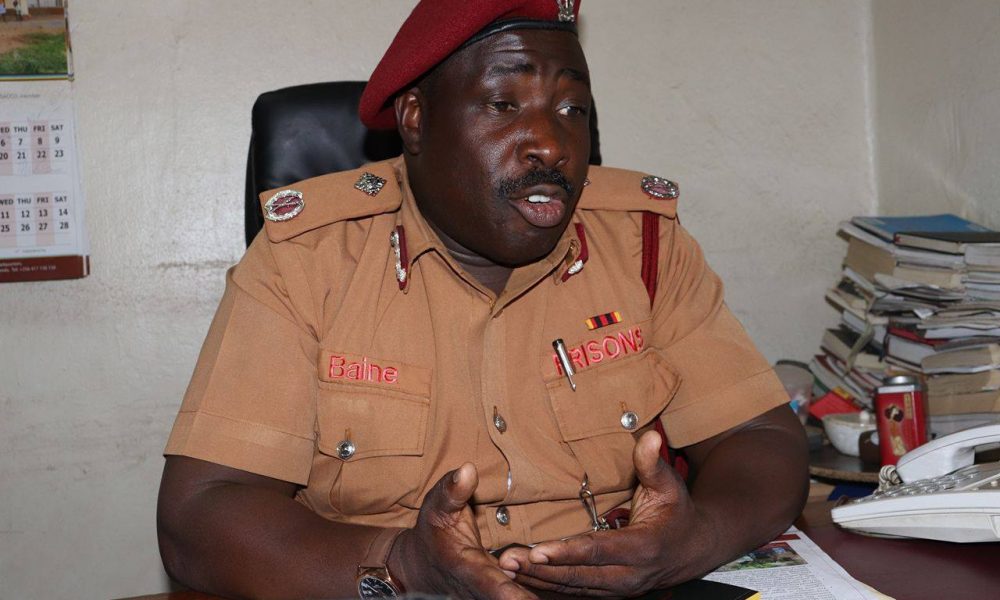 Security agencies have warned disgruntled citizens against staging unlawful Anti- Covid-19 Lockdown demonstrations that interrupt the movement of security forces and operation of government activities.
The security officers made these remarks while addressing Journalists at the Uganda Media Center on Monday, June 29.
"If you are going to stage a roadblock, kindly avoid blocking security forces. So my little brothers and sons, know where you play your part," Prisons spokesperson Frank Baine said.
Baine's warning stems from an incident early on Monday where Prison vehicles were blocked by an irate mob of Boda Boda cyclists at Kitintale, a city suburb.
This website has gathered that the commercial motorcyclists were protesting against the government's delay to open their sector. However, while addressing the press on Monday, June 29, Baine noted that while they were able to handle the matter with civility, the situation could have gone out of hand if force was applied.
"Today we deliberately decided not to use the means we could have used because we thought you needed to be warned and this warning has been sounded," he vowed.
In addition, Baine warned all citizens against taking matters into their hands and encouraged them to seek redress with the respective authorities if at all they have issues with the Covid-19 lockDown instead of creating violence.
"If you have grievances, you know where to address them. And, blocking prison's vehicles is not one of your areas where you should be trying your luck," Baine advised.
"Because either since you are looking for work, they will get you and bring you and I will show you what work means," he added.
Comments
comments