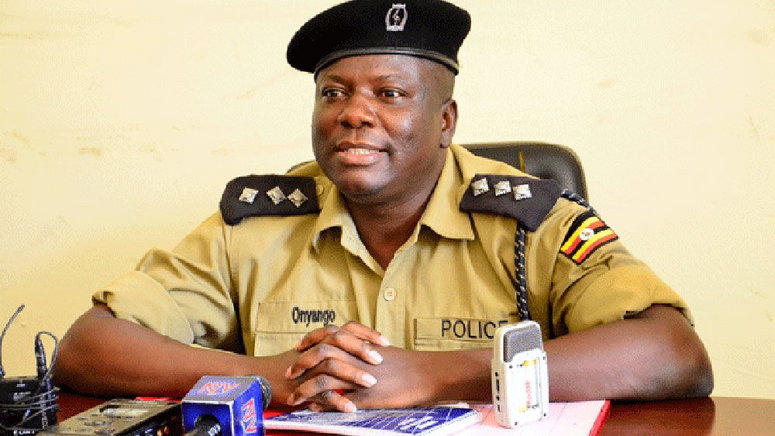 The Uganda Police has arrested 10 people linked to the murder of Emmanuel Tegu, a third-year veterinary student of Makerere University in Kampala City.
The police announced the arrest of the 10 suspects but declined to name them. "The identities will be disclosed after interrogation," the police said. The suspects are all residents of Makerere University in Kampala.
They are detained at Wandegeya Police Station pending interrogation.
"There are other suspects who took off after receiving information of the death of the student, but our teams are pursuing them."
According to reports Tegu was allegedly lynched and lambasted in cold blood by a mob outside the hall.
He was 24 years old.
In a statement released earlier, the police said they had police received information from someone that there was a mob action taking place near Lumumba Hall at Makerere University on Saturday at 11 pm.
The caller said a gathering was beating a suspected thief.
The police officers went to the scene and they found an unidentified person unconscious and lying on the ground with several injuries.
The police patrol vehicle arrived later and the victim was transported to Mulago Hospital for treatment.
Police immediately started investigating circumstances under which the victim was beaten.
Statements have been recorded from the police officers, who responded to the distressed call and other witnesses.
Police established that the victim was Emmanuel Tegu, a third-year veterinary student at Makerere University in Kampala City.
"We are yet to find out the reason why he was moving at night at that time, but a murder offence is being vigorously investigated.
There is also fake news milling around that he was beaten by LDUs. No single LDU personnel is deployed at Makerere University. The security of the university is being managed by Police and private security firms. We condemn mob action and any person found to have participated in the crime will be arrested and prosecuted for taking the law in their own hands. We call on the members of the community to report all criminal cases to the Uganda Police Force for active investigation and prosecution other than taking the law in their hands."
Comments
comments