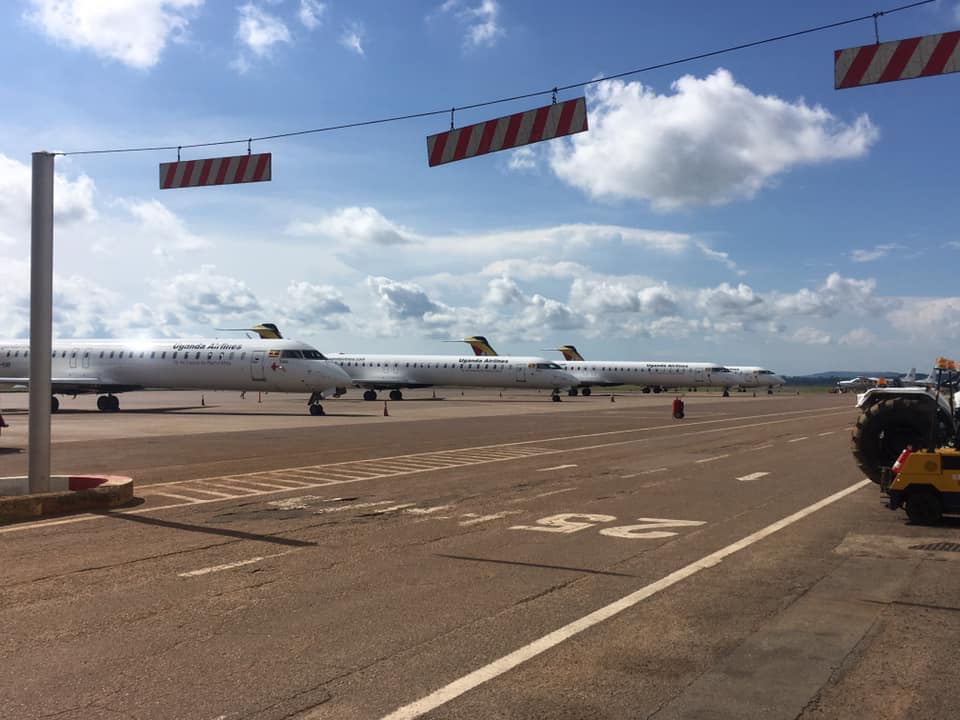 The COVID-19 Inter-Agency Security Joint Task Force(IAJTF) led by Maj Gen Leopold Kyanda has carried out spot checks at Entebbe International Airport, Kitoro Market and two quarantine centres to evaluate the effectiveness and welfare of the security teams deployed.
According to the Uganda People's Defense forces, the deployments are meant to receive and isolate Ugandan returnees from different countries following a decision by the government to allow them to travel home. The two quarantine areas visited include Lands & Survey centre and K Hotel.
"Whereas our personnel may know what to do, a certain level of supervision is mandatory to ensure all is moving as planned. Important to us is to ensure force protection of our personnel; the troops must be safe, their welfare is our primary concern as leaders," said Maj Gen Kyanda.
Gen Kyanda added that no matter the degree of planning for an operation, the operational environment is dynamic and hence some abrupt constraints may arise. "We in leadership positions can best learn of these challenges when we go to the field to have a feel of the real situation our troops go through," he said.
According to the IAJTF, the current situation is out of the ordinary and has hence warranted more field inspections, therefore the troops who are guarding the quarantine centres do not go home.
The team, therefore, must ensure the personnel receive the important care that they deserve.
Maj Gen Kyanda further said that the task force is also mandated to ensure the field teams are effectively executing their duties as assigned.
All reports given by field commanders indicated that the security team at the airport know their roles and are doing a great job. The IAJTF commended them for a job well done.
Maj Gen Kyanda urged the returning Ugandans and their relatives to cooperate with the teams implementing the quarantine requirement, in the interest of everyone in the country.
He observed that the team is aware that most of the relatives of people returning home were worried about them. Nevertheless, he appealed to all the patients to be patient for only two weeks before they can interact with the returnees.
One of the roles of the task force is to assess and advise the strategic leadership on the implementation of COVID-19 related measures.
The country has in the past weeks received of 200 returnees from other countries who had been stranded following to the grounding of public and private flights on March 18.
Comments
comments