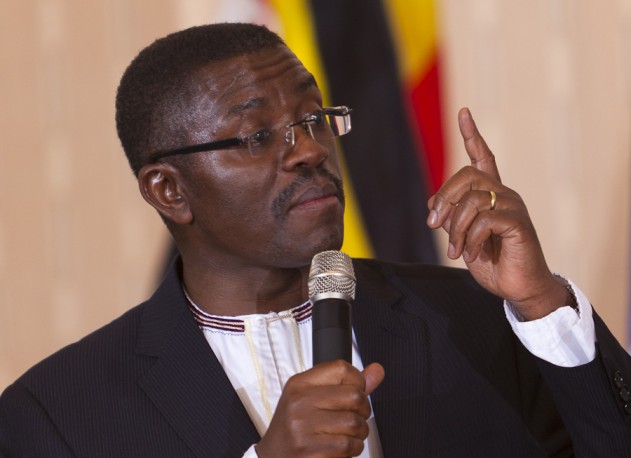 Just a few months to campaigns, the Katikiro of Buganda Charles Peter Mayiga has advised politicians in the country and Ugandans at large to desist from acts of violence that tend to raise in the election period.
While addressing journalists at Bulange Mengo on Friday, July 10, Mayiga unveiled a team from the Kingdom's media houses that is going to cover elections under a campaign dubbed as 'Vvawo Mpitewo', Mayiga also asked politicians and security personnel to respect each other in order to avoid shedding the blood of innocent Ugandans.
"Candidates can express themselves without insulting or undermining their rivals. If u want to make a point, use your mouth without harming anybody," Mayiga said.
The Katikiro also urged the contesting individuals in the coming elections to focus on addressing issues about service delivery instead of fronting personal selfish gains.
"All people intending to contest for political offices starting from LC1 up to the post of President must be of good morals and able to unite all people," he added.
Mayiga further tasked journalists especially those working with Buganda owned BBS Terefayina and CBS FM and other media houses to exhibit a high degree of professionalism while covering election-related activities as a way of maintaining public trust.
"However much educated a journalist is, if he or she doesn't have ethical values, it helps less. People don't need your titles, all they need is how have you benefited them?" he paused.
Comments
comments