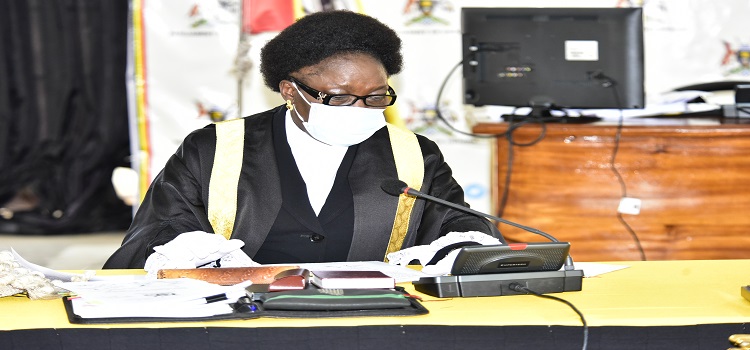 Retired Resident District Commissioners (RDCs) have asked Parliament to retrospectively pass laws to accord them pension.
In a meeting with the Speaker of Parliament, Rebecca Kadaga, a section of the RDCs said they have retired into oblivion, living like paupers yet their tight schedule couldn't allow them to properly plan for their retirement.
"When we retire, we go home with nothing while fellow civil servants continue with a normal life; while in service, you cannot start any money generating activities in your district of service," said Mr Thomas Okoth Nyalulu, who led the team.
"After retirement, a number of us find ourselves in very pathetic situations," he added.
Mr Monday Kintu, a former RDC, said their years of faithful service have not been appreciated, which he said is seen in the manner in which the appointing authority shuffled them.
Now, he said, they live a miserable life despite their sacrifices.
"When I was a Resident District Commissioner (RDC), we had no houses for the RDC and Deputy RDC; I was renting a house of Shs400,000 and the salary is Shs900,000 after taxes; the way we are given an exit is terrible," said Kintu.
Mr Okoth wants a law to handle their pension.
"Help us make a legislation so that Parliament can enact a legal instrument in which former RDCs can get some money; probably allowances, transport and security issues," he said, adding that such law should be retrospective to cover all former RDCs.
Speaker Kadaga thanked them for serving the country, promising to bring their plight to the attention of MPs, specifically the Committee on Presidential Affairs, which will study their requests and advise Parliament.
"At some stage, we had to define what the office of the RDC is and certainly the issue of the security of tenure [should be addressed]; I will inform the House tomorrow and send it to the Committee on Presidential Affairs," she said.
Parliament recently enacted the Administration of the Judiciary Act 2020, which retires judges with their full salary and a host of other allowances.
Various groups have, as a result, picked interest in the issue and are looking to also have their retirement fortified with similar packages.