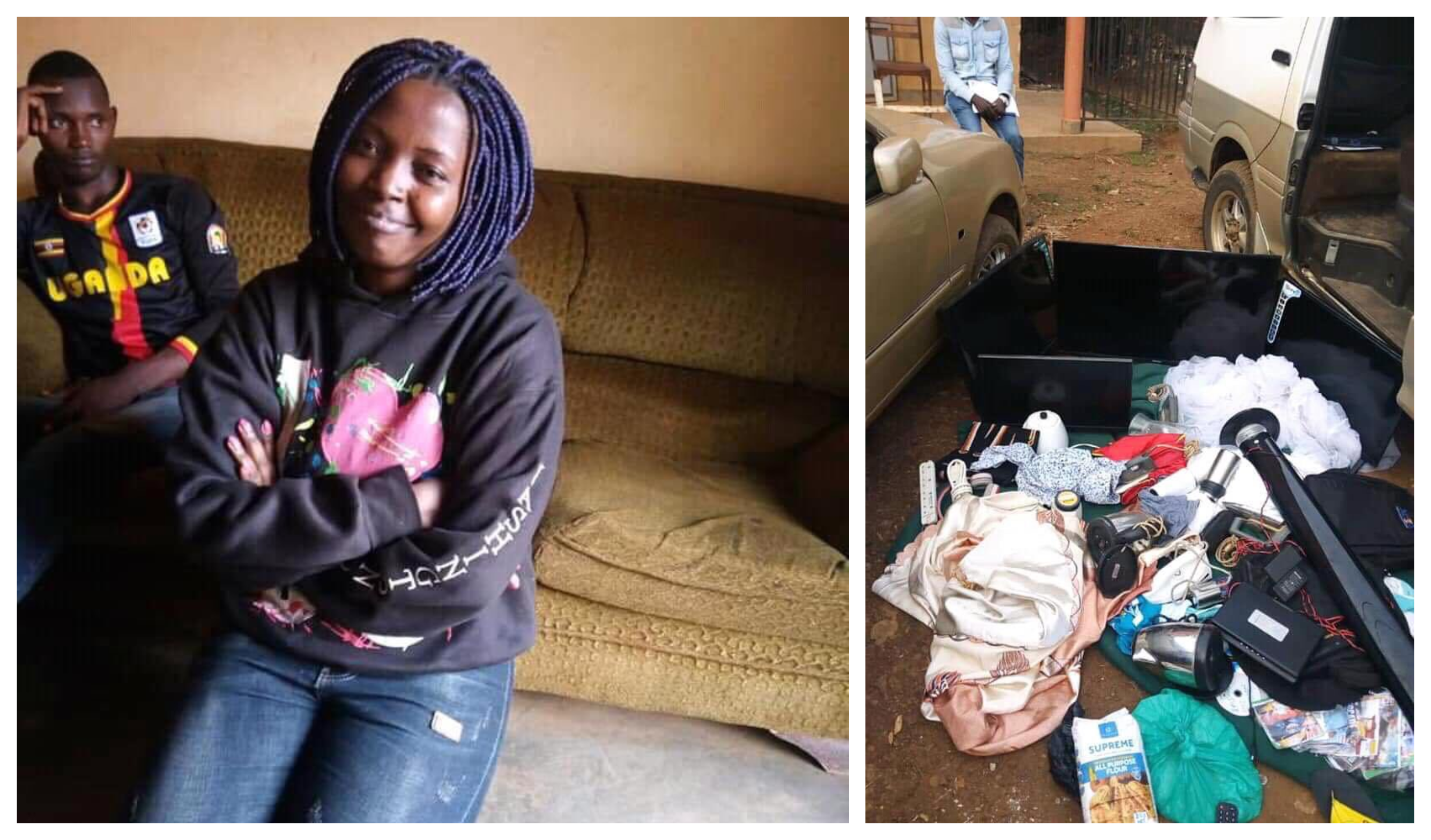 Police in Kampala has arrested a woman who has been stealing from unsuspecting men after sedating them.
Judith Atukwase alias Elizabeth Amanya (in picture above) had made it a habit to target men of different professions, go back home with them overnight, sadate them and empty their houses while they sleep.
According to Kampala Metropolitan Police Spokesperson Patrick Onyango Ms. Atukwase was arrested in Kyengera after she went home with a man, sedated him and stole his household items.
According to Police, she disclosed that she works with a team of fellow women, some from foreign countries.
After executing a search at her home, several items including TV sets, woofers among others were discovered.
Women stealing from men has been a rising habit although victims are afraid to come out for fear of being judged by the public.
Many such women pose as partygoers in different Kampala bars while harboring different motives.
Sedatives are always administered to victims through foods, drinks causing men to fall dead asleep while the women carry out the robberies.
Ms. Atukwase admitted that she had committed the crime and many more before.
Comments
comments