Town socialite, SK Mbuga real names Suleiman Kabangala has on Monday been summoned by the police to explain himself on claims that he flouted Covid-19 guidelines on Saturday when he threw a birthday party for his wife, Vivianne.
According to the deputy Kampala Metropolitan Police spokesperson, Luke Owoyesigyire, the police saw a video circulating on social media in which SK and a group of others are seen partying without respecting the Covid-19 guidelines of social distancing, and others.
  "The territorial Police of Kabalagala has today opened up inquiries on the video circulating on social media that shows Mbuga hosting a lovish party flouting Ministry of Health guidelines at a place believed to be his residence in Buziga, a Kampala suburb," Owoyesigyire says.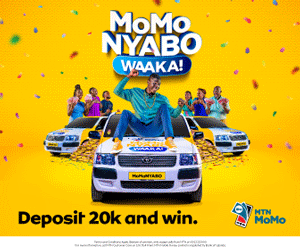 "Police summoned him and he presented himself at Kabalagala Police where he is currently being processed on charges of doing a negligent act likely to spread an infection of disease."
On Sunday, police also arrested a number of revellers who were found partying at La Venti in Najjera. The revellers have since been subjected to 14-day quarantine.
The police is also holding Cask Lounge manager, Aaron Merid for hosting events at the bar.
Cask Lounge Manager Arrested for Defying Museveni Directives on Bars
Comments
comments