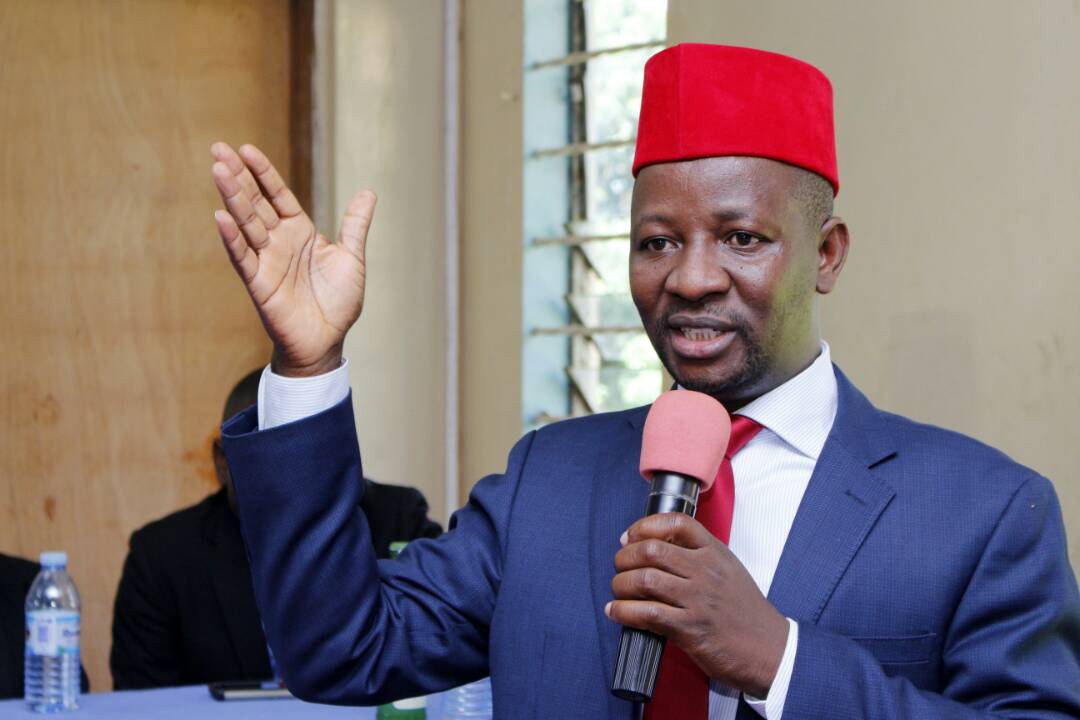 Politicians Hon. Betty Nambooze, Hon. Ssemujju Nganda and Hon. Chairman Nyanzi Fred have been stuck at the Media Plaza which houses the NBS television studio for about 12 hours after being tipped that the Uganda Police force had deployed heavily outside the building.
The politicians had gone to the television studios to discuss current political developments on a political talk show that always convenes every Tuesday. The police has not yet released a statement to explain the deployment.
Nambooze confirmed in a social media post that she had spent a night at NBS.
"Comrades, I'm not fine. The hours under siege have denied me medication and a proper bed for my broken bones and the air conditioning at NBS television isn't good for my health. Our comrades, Hon. Kakooza and Hon Rwomushana went home but I, Hon. Ssemujju, Hon. Nyanzi and the talk show host Bulasio Zambali continue to be captives of our own state,"shw wrote
When the news spread, several political leaders ran to their social media handles questioning the sanity of police in Uganda
"Our comrades Hon. Betty Nambooze, Hon. Semujju Nganda, and Comrade Chairman Nyanzi Fred and others are still stuck inside NBS studios after police surrounded the entire building as they were having a talk show last night," National Unity Platform president Robert Kyagulanyi alias Bobi Wine tweeted minutes after receiving the news.
"As we wait to see what happens, I want to urge all Ugandans to be more vigilant than we have ever been. The regime is in panic. The intimidation is intended to scare us into silence, but this is our time to get even louder. We shall overcome," he added.
"Is this the new normal? Whoever talks on TV or radio is arrested? Hon. Judith Nabakooba and others, please don't get overboard," legislator Allan Ssewanyana posted on his social media accounts.
There have been several arrests recently by the police targeting media personalities. A few days ago, the police arrested BABA TV presenter, Basajja Mivule. Prior, four Radio Simba presenters were arrested on allegations of promoting secrtarianism.
Comments
comments