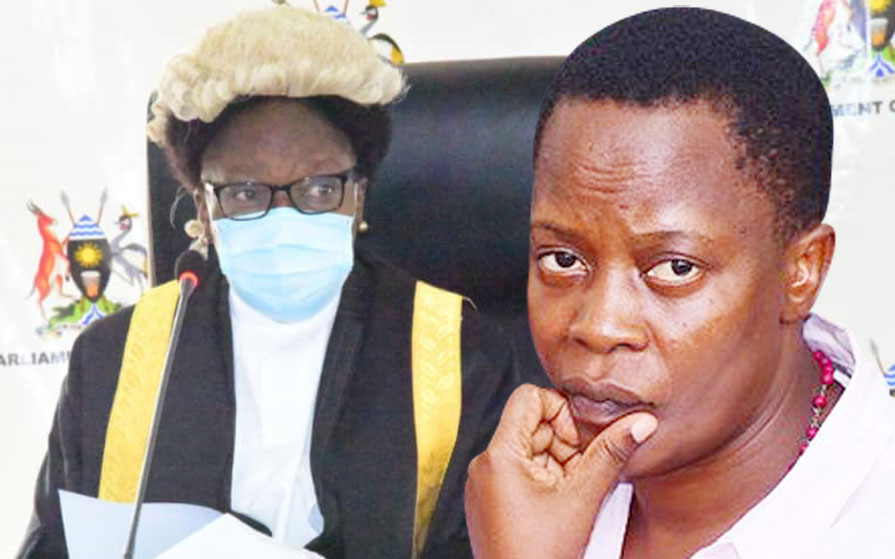 Mukono Municipality Member of Parliament Betty Bakireke Nambooze has expressed her confidence in the speaker of parliament Rebecca Kadaga saying that she is fit to be the President of this country.
Nambooze aired her views during a television talk show on Tuesday. She said Kadaga has tied herself to playing dirty politics in the National Resistance Movement (NRM) instead of aiming for the biggest office in the land. The Mukono Municipality MP says she has moved with Kadaga in many places, even outside Uganda and he has witnessed the love people have for Kadaga.
Nambooze says Kadaga is a big force in the country and her bosses in the NRM know it as a fact. And therefore, they fight her through people like Persis Namuganza who is contesting against her for the NRM CEC job.
According to the MP, Namuganza is being used by mafias to undermine Kadaga. Namuganza, Nambooze says, has no genuine intentions for the seat.
"Namuganza is pretending to have an interest in the CEC position yet her primary issue is because of a personal matter with Kadaga," Nambooze said on NBS Barometer. Namuganza was in the studio while Nambooze lashed at her
"You (Namuganza) are sponsored; your job is to quarrel with your aunt (Kadaga). These people sponsoring you want to make Kadaga start running around to plead with them by using you to fight her. They want to reduce her power and belief in her potential to be something bigger in this country," she added.
"Yes, the mafia are now laughing, they are calling you and sending you money to cheer you on while you abuse Kadaga. But I blame Kadaga, she should be now looking at the presidency, she is well respected the world over and deserves much better, not being here in little fights with Kadaga," she said.