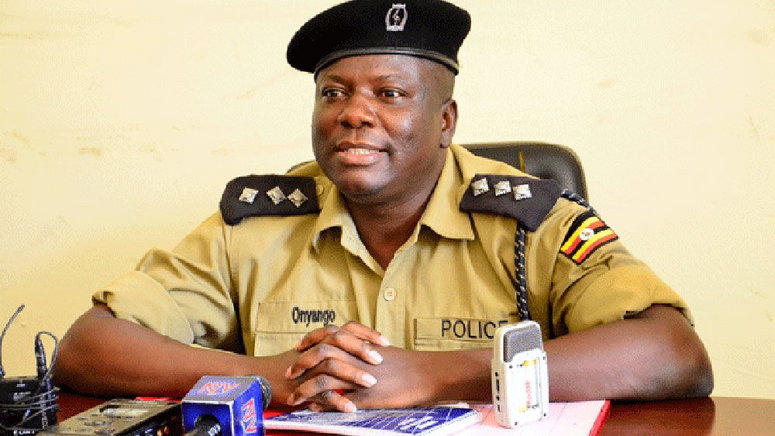 The Uganda Police has arrested three of their own commanders over their alleged involvement in the overnight demolition of St. Peter's church in Ndeeba.
The officers include; Katwe Division Police Commander David Epedu, Ndeeba Police OC Mugira Kato and Kalolo Isabirye, a police field unit commander.
The police also arrested 11 people at the scene of crimeThese are; Kawooya Mohammad, Bbosa Muniru, Kiberu Amza, Mutebi Abbasi, Bulega Ali, Matovu Simon ,Kalika Ali, Mujuzi Andrew, Ssekito Badru, Isirinya John and Maruti Bashir.
The suspects are currently detained at Katwe Police Station to help with investigations. The suspects are charged with malicious damage to properties, according to Kampala Metropolitan police spokesperson Patrick Onyango.
"Police impounded two motor vehicles that was recovered from the scene and these are Reg. No. UAY 796N canta white loaded with metals,UBG 682Q Tractor/ Engineering plant (excavator)."
The Church was reportedly razed down by bailiffs who had protection from armed police.
The church which has been battling a land wrangle with a local businessman has been facing a threat of demolition from agents of the businessman.
Earlier in March, the church was attacked by armed policemen and court bailiffs but these were stopped by angry Christians who defended the church with stones and sticks, a standoff which ended on firing of teargas by Police.
On that day, The Tower Post understands that the court bailiffs were able to a primary school (St. Peter's Primary School), the priest's and some structures that were in the neighbourhood.
Comments
comments