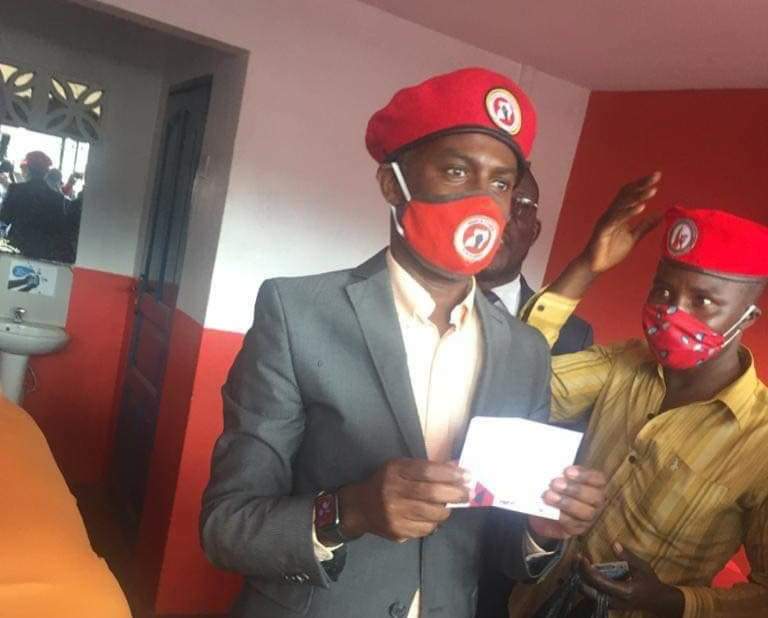 Veteran journalist Andrew Mwenda has spoken out on claims by the National Unity Platform (NUP) spokesperson Joel Ssenyonyi that he, Mwenda, picked wrong nomination forms for the position of NUP president.
Through his twitter, Mwenda shared a picture of forms he picked and filled, writing, "These are the forms I picked and are now filling for presidential candidate on NUP ticket! Yet spokesperson, Joel Senyonyi, had the audacity to claim I picked forms for youths and local councils. Can he show how this form is not for president but for local councils?"

"Leaders of a party that claims to fight fraud and manipulation should lead by example & act with integrity. I informed the young NUP officials I wanted presidential candidate forms. They were well organized and gave me the right forms! Why then is NUP changing goal posts!?" he added.
Ssenyonyi said early this week that they had not issued out nomination forms for presidential flag bearers and that the people who are supposed to give out the forms asked Mwenda to wait but he insisted that he must be served with the papers thus giving him the available nomination forms for MPs.
"The delegates conference which took place in July last year elected Kyagulanyi as a leader of NUP but not a flag bearer for NUP. Therefore as NUP, our offices will be open on Friday 14th for those who want to run for party presidential flag bearer to pick nomination forms. And on 21st, we shall be closing. Andrew Mwenda can come and pick forms if he wants but those that he took are not for party presidential flag-bearer, instead they are for MPs, youth leaders and councillors," Ssenyonyi said.
Comments
comments