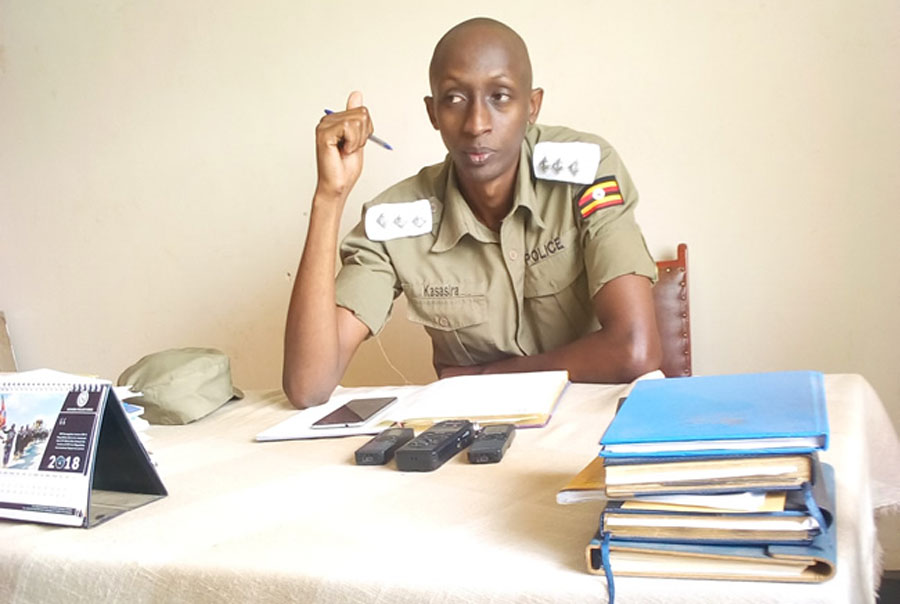 Simon Katuramu, one of the candidates in the race for the Mbarara youth Member of Parliament has on Tuesday been shot dead.
Reports suggest that he was shot by the counter-terrorism police officers attached to UNRA Weigh Bridge Station in Koranorya in Mbarara city.
The Rwizi Region Police Spokesman Samson Kasasira, says Katuramu was shot while traveling in a lorry that was carrying iron sheets.
He and other occupants were stopped by the police, but they refused. The police then fired shots at the car tyres to bring the lorry to a stop, and in the process, one of the bullets hit Katuramu in the chest.
"Today Tuesday 18.8.2020 at around 0420hrs, one Mugume Andrew, 48 … vice-chairperson LC1 Kacence west cell, Kakiika ward, Mbarara city reported to CPS [central police station] Mbarara, a case of attempted murder by shooting of one Katuramu Simon, 26 … by suspected counter-terrorism police officers attached to UNRA Weigh Bridge station in Koranorya, Mbarara," the police spokesman said.
"It's alleged that motor vehicle FUSO LORRY UBF 109D loaded with iron sheets was stopped at the weighbridge and the driver refused to stop. Police officers and other UNRA staff pursued the vehicle while shooting at the tyres and in air. Along the way (Bypass Road), the victim after being shot in the chest, jumped out of the lorry, crawled to a neighbour who took him to Mbarara Hospital for treatment.
"As of now, two occupants are still missing, the lorry driver and his turn man," police said. "A team of detectives and Flying Squad has proceeded to Mbarara Weigh Bridge Station to arrest the Counter-Terrorism officers and UNRA Staff who were involved."
Comments
comments