Simon Shimanya, who confessed to killing his wife, a nurse at International Hospital Kampala was on Wednesday convicted by Nabweru Chief Magistrate's Court in Wakiso District.
Appearing before the court, Shimanya pleaded for a lighter sentence saying that he did not intend to kill his wife but rather did it out of anger.
Simon Shimanya will return to court on September 1 for the sentencing.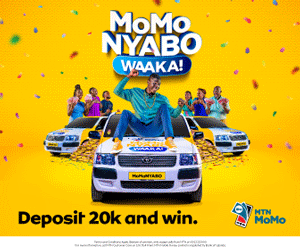 He said he had killed his wife at their home in Bbumbu–Kiteezi, Wakiso on August 1.
Shimanya was arrested on August 12 in Isingiro District.
Timothy Amert, the prosecuter, asked court for a deterrent punishment of 25 years in jail, arguing that such acts are rampant.
Shimanya earlier told court that his wife was having an extra-marital affair with a one Robert Sebuufu.
Sebufu is also currently being held at Kasangati Police Station.
Shimanya told detectives that on the fateful day, his wife was driven home by Sebuufu and they entered the house while he was watching, and upon coming out to attack him, the deceased protected Sebuufu.
He said he hit his wife with an axe while trying to attack Sebuufu whom he accused of destabilising his family.
Comments
comments