Burundian General Ndegeya Diomede has taken over the command of the African Union Mission in Somalia (AMISOM) officially.
Diomede assumed office on Monday at a formal ceremony, held at the Force Headquarters in Mogadishu, Somalia.
He steps in the shoes of Lt. Gen. Tigabu Yilma of Ethiopia who served until January 2019.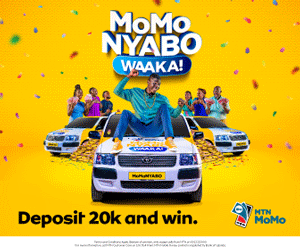 Speaking at the handover ceremony Ambassador Francisco Caetano Madeira, the Special Representative of the Chairperson of the African Union Commission (SRCC) for Somalia, who presided over the occasion said, "Gen. Ndegeya you are inheriting a tradition of heroism, a tradition of dedication and self-giving. We want this tradition to continue and to be strengthened," the SRCC told Gen. Ndegeya, noting that Burundi has been a major pillar of AMISOM, right from its inception in 2007, adding that Burundi alongside Uganda, played a pivotal role in the capture of Mogadishu in 2011 from Al-Shabaab terrorists.
"Now you are in the lead, you have to lead us to achieve our mandate in the military component," Ambassador Madeira told Gen. Ndegeya.
"I have great expectations in you, so you are welcome," he added and commended Gen. Tigabu whom he described as "a great son of Africa" for his stewardship of the military component, culminating in a string of achievements during his tour of duty.
Gen. Ndegeya assured the SRCC of his commitment and desire to help the mission build on its achievements.
Comments
comments