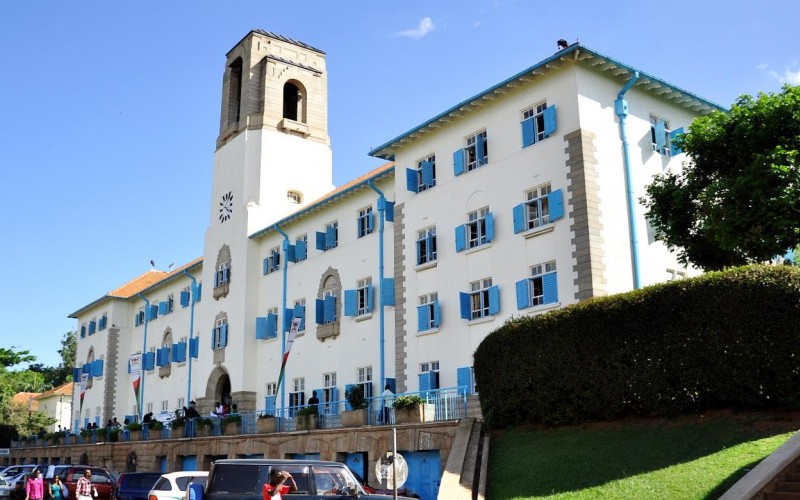 Makerere University is set to resume lectures for all academic programmes on October 5th. However, the lectures will be conducted online in a bid to avoid the spread of the coronavirus.
According to a letter from the Deputy Vice-Chancellor for Academic Affairs Mr. Umar Kakumba to all the Principals, the National Council for Higher Education (NCHE) has authorized the implementation of the program.
"A tentative roadmap has been drawn to guide the process of resuming the teaching and learning effective October 5, 2020, under the emergency ODEL mode," the letter reads in part.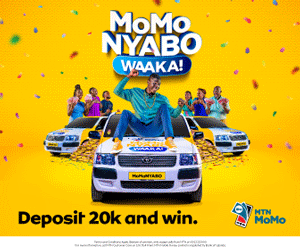 Mr Kakumba also revealed that the semester was remaining with barely six weeks before schools were closed by the President on March 20, 2020.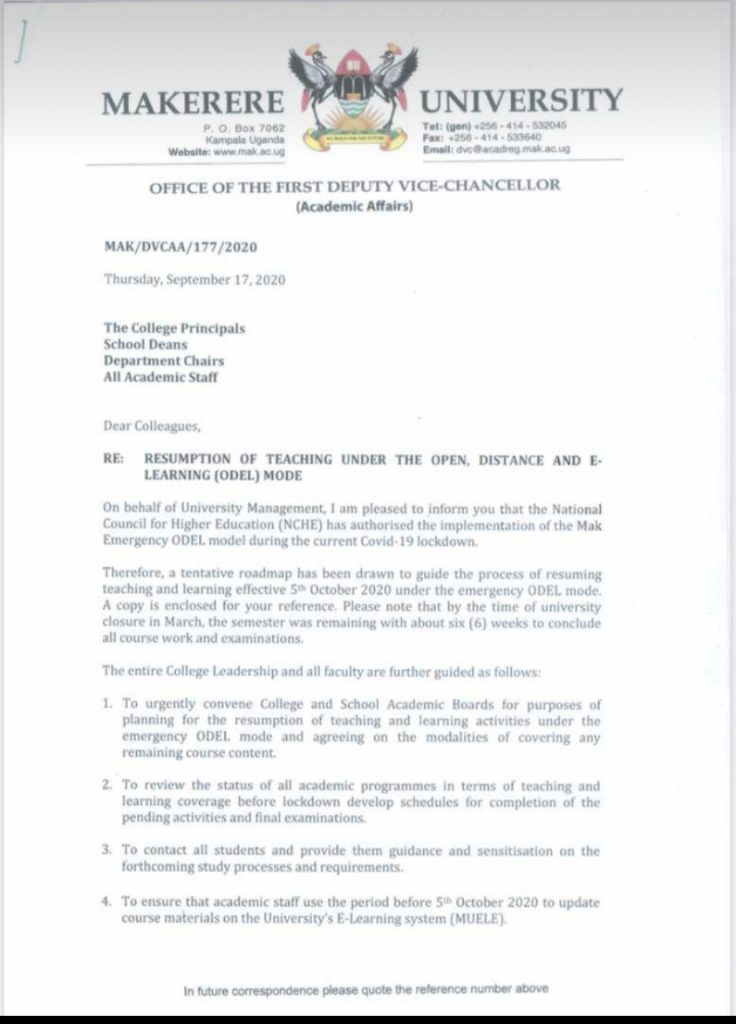 End of semester exams
The roadmap also reveals that students will sit for end of semester exams in batches while observing Standard Operating Procedures. "The exams will be conducted in a phased manner to allow observing of COVID-19 SOPs. Each College will make an examination plan/proposal which will be inter grated into a detailed programme to be issued," the road map reads.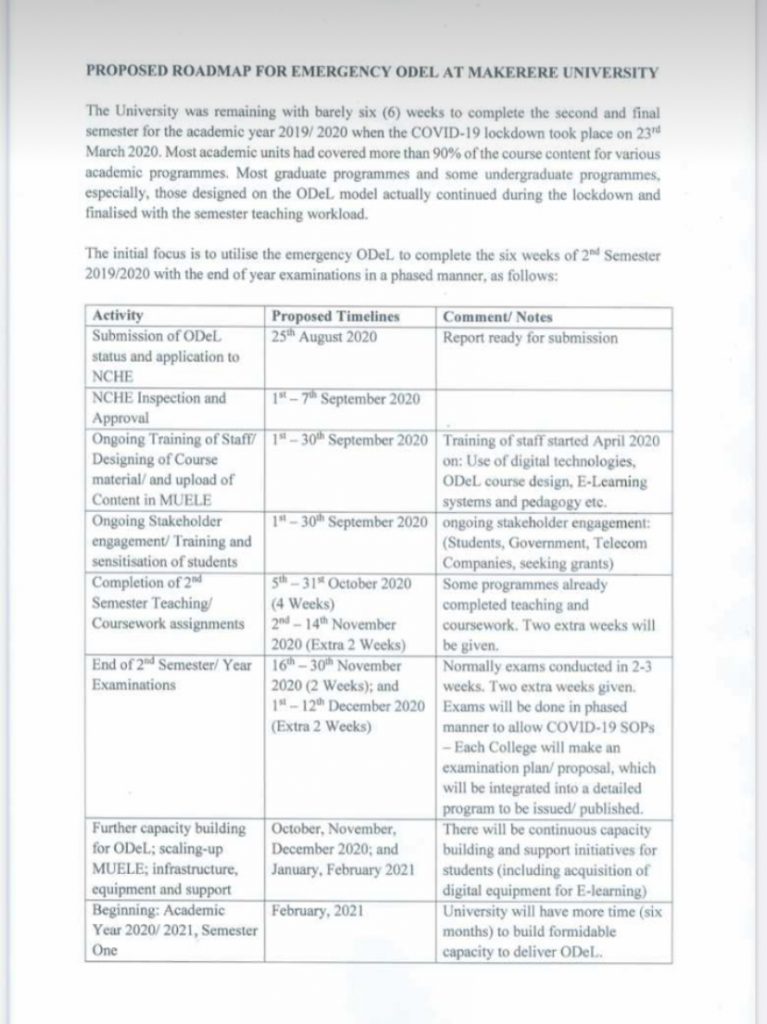 Comments
comments