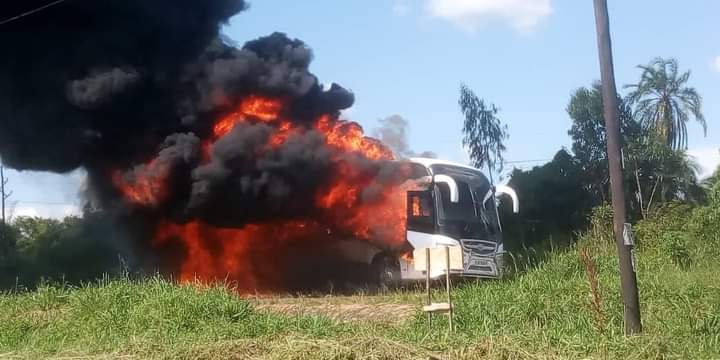 Yesterday evening, a luxury parliament Bus carrying 25 COVID-19 patients from Kitgum to Kampala caught fire.
The Bus Reg No UG 0391 H caught fire at Koro along Gulu-kampala highway. The bus is one of those given to the COVID19 taskforce to help in the transportation of victims and patients.
According to a statement released by Charles Bukuwa, on behalf of Clerk to Parliament, the bus was attached to the Ministry of Health.
"The police fire department put out the fire and has now commenced on investigations to establish the cause. The Ministry of Health has managed the patients to ensure they do not interact with members of the public," the statement reads.
The luxury bus is one of the 84 vehicles that were procured for the Commonwealth Parliament Conference (CPC) that took place in September 2019.
The bus that caught fire is a King-Kong make from China.
Comments
comments