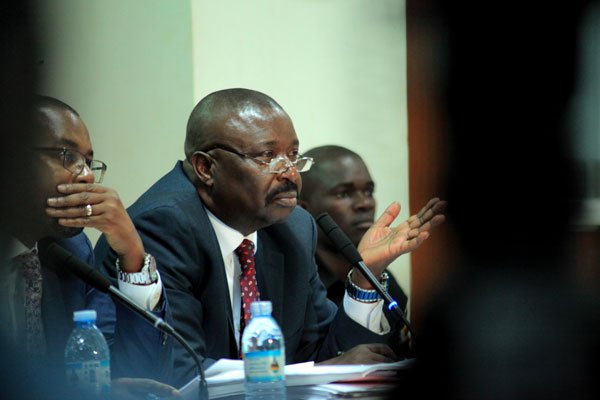 NRM electoral commission has declared the State Minister for Labour, Mwesigwa Rukutana as the winner of the Rushenyi County elections in the ruling party primaries after re-tallying beating his rival by only 20 votes.
Earlier, this month, the Ntungamo NRM election officer, Maria Mirembe Baitwa, announced Kabasharira as the winner of the Rushenyi County NRM party flag having polled 24,006 votes against Rukutana's 23,966 whereas Bob Karabayi got 2,266 votes, Nicholas Niwahereza had 1,202 votes and Norman Kashereka got 346 votes.
However, Rukutana's agents petitioned the electoral commission chairperson, Dr. Tanga Odoi, who ordered for a re-tallying of the votes.
Yesterday, Dr.Tanga announced that Rukutana had won the election having polled 25310 votes against Kabasharira's 25290 votes.
According to the results Bob Nahabwe got 2270 votes, Nicholas Niwahereza 129 votes, Elia Rwagara Mwesigwa 256 votes whereas Norman Kashereka Beingana came last with 350 votes.
"I therefore declare Mwesigwa Rukutana who has polled the highest number of votes representing 46.27% as the duly elected NRM flag bearer for Rushenyi constituency Member of Parliament," Tanga said at the NRM electoral commission headquarters in Kampala.