The presence of the Coronavirus in Uganda has not stopped Uganda Network of Young People Living with HIV/AIDS (UNYPA) from carrying out her mandate in innovatively bettering the lives of young people living with HIV all geared towards a goal of zero new infections.
This Friday, 25th Sept 2020, the youth led organization is set to launch a mini condom campaign as well as the much celebrated Y+ beauty pageant that has been taking place for the last seven years creating a platform for Young People Living with HIV/AIDS (YPLHIV) to get a chance to work and support each other YPLHIV to challenge HIV related stigma and dsicrimination while also encouraging positive living, ART adherence and in so doing achieve Viral load suppression.
The mini Condom promotion campaign on the other hand is aimed at increasing demand and utilization of condoms by young people by addressing the structural barriers to access and utilization of condoms, challenging condom stigma while also creating awareness on the importance of correctly and consistently using condoms; the campaign encourages young people who are sexually active to embrace correct and consistent condom use as a lifestyle. This project is supported by the United Nations Population Fund (UNFPA)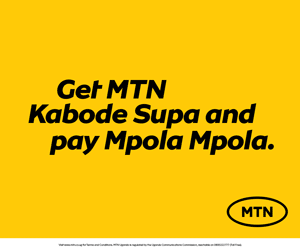 The Y+ Beauty Pageant is the ultimate fashion show on the country's calendar come the month of November as it's goals are clear, precise, and for the better good – to fight against stigma and discrimination of YPLHIV. The Y+ Beauty pageant is an annual campaign aimed at fighting stigma and discrimination as well as addressing the structural drivers of gender-based violence and other HIV/SRHR related issues against young people living with and affected by HIV/AIDS. Y+ represents Young people living with HIV.
The Y+ Beauty Pageant addresses both self- stigma faced by YPLHIV and community stigma driven by the environment towards YPLHIV by uplifting their plight and harnessing the power of empowered YPLHIV in HIV activism. The award winning Y+ Beauty Pageant Model has been tested since 2014 from 10 contestants and this number has increased over the 6 years to 844 youth advocates commonly referred to as the Y Plus ambassadors as of 2019.
This year however, there will be a few changes on how the pageant will be run as it is important for the organization to strictly follow Government set Standard Operating Procedures (SOPs). It is because of this that the launch of the two novel campaigns will be majorly virtual with only a press briefing.
For updates, Check out the campaign on their social media pages and follow the hashtags – #ChangingTheNarrative, #UseProtection and #YPlusPageant20.
Comments
comments