Police and the army have Wednesday raided the National Unity Platform (NUP) offices in Kamwokya, Kampala, The Tower Post reports.
The raid comes a day after the party announced that they had collected a sum of Shs. 117 million to support their candidates in nominations.
Images obtained by this website show two heavily armed UPDF officers standing guard at the gates while Police officers are seen in the road adjacent to the office.
Unconfirmed reports say that the security officers demanded to know what was happening inside the offices.
The NUP board executive had earlier on hosted a meeting with their youth leaders before the raid.
By publication time, military officers had already forced their way into the party's offices and were conducting a search.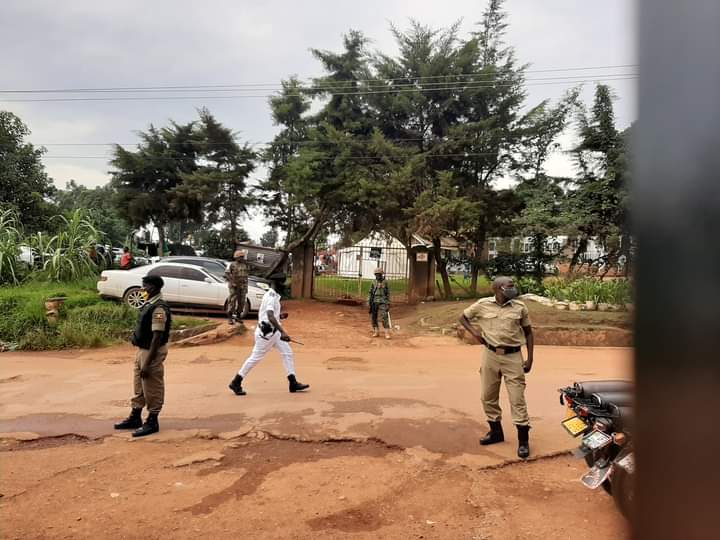 Meanwhile, Military Police has also deployed heavily along Luwum street in the Kampala Central Business District.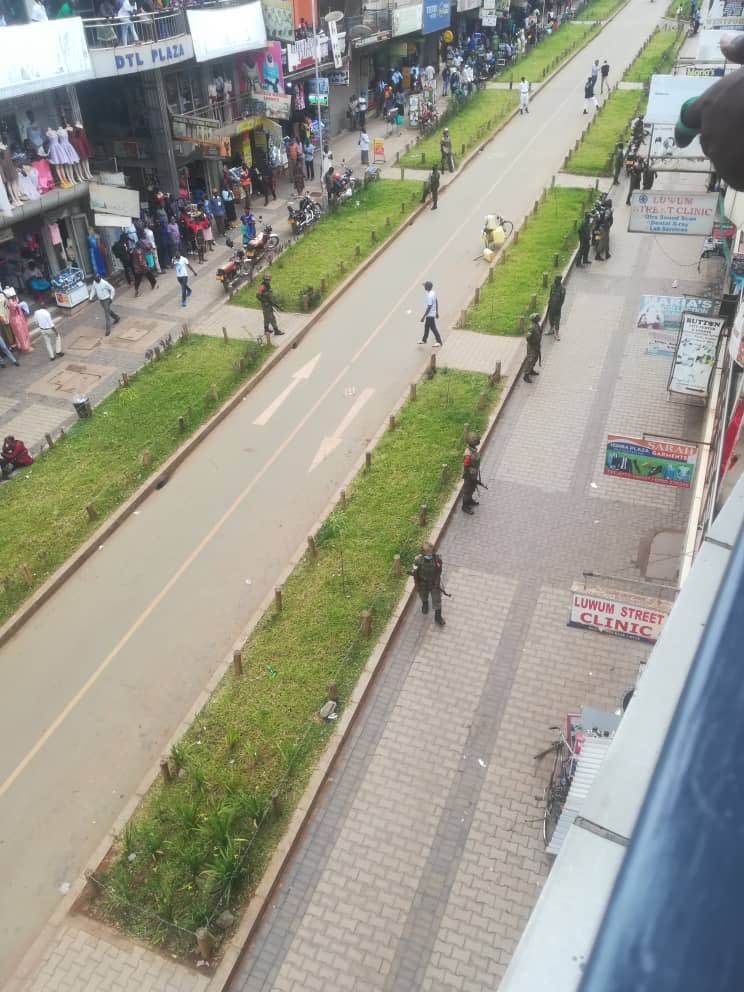 This is a developing story, refresh for more details.
Comments
comments