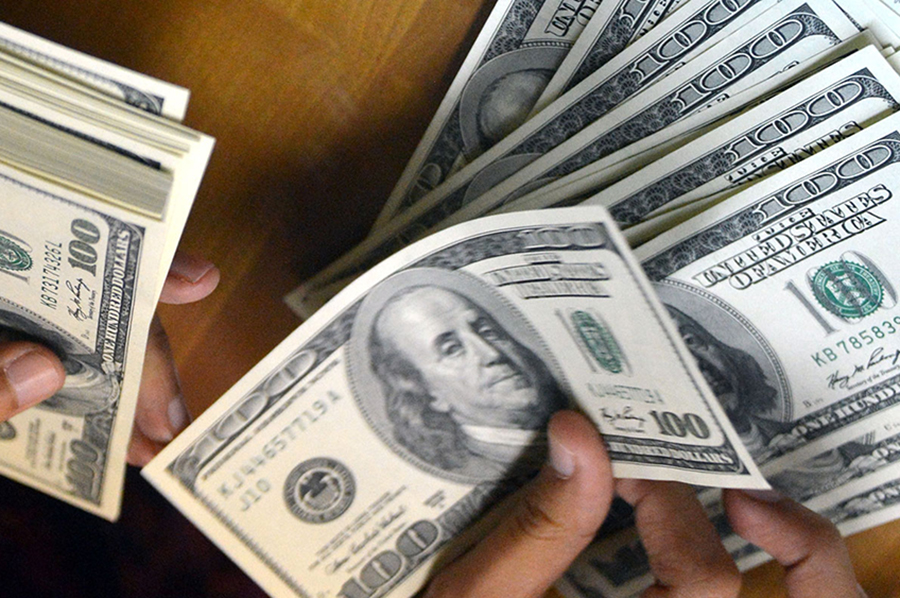 A Ugandan national is being held by South Sudanese security authorities at the border town of Nimule for carrying 105,000 United States dollars in cash and allegedly operating a money transfer business illegally.
"It was five days ago when a Ugandan working in the field of money changing and mobile money transfer was arrested," Colonel John Achiek, the immigration chief at Nimule border told Radio Tamazuj.
"The money was taken by the economic affairs officers who are working with security, they are the ones now in charge of the case. He is a Ugandan, I don't know his name but of course, security has taken him. For us, we are just working with the people, they say it is 100,000 dollars, but I don't know how much money exactly," he added.
Major General Daniel Justin, the police spokesperson, confirmed the arrest of the Ugandan national and said the businessman should have used the legal channels of transferring money. He says the Ugandan will be arraigned in court since investigations have been completed.
"We have about 105,000 dollars we arrested from someone with a bag in Nimule, investigations have been completed and we will arraign him in court," Daniel Justin said. "The man we arrested is a businessman who had a mobile money transfer service so we told him that any business you do and connected with dollars, you have to follow the right channels."
"If you want to send this money to Uganda you have to deposit it in the bank and withdraw it from there, but if you take it all in a bag like that it is against the law of the central bank."
Last month, the South Sudan government banned people traveling outside the country with cash exceeding 10,000 US dollars in a bid to minimize cash outflows as the country struggles to stabilize its weakened economy.
————-
Radio Tamazuj
Comments
comments