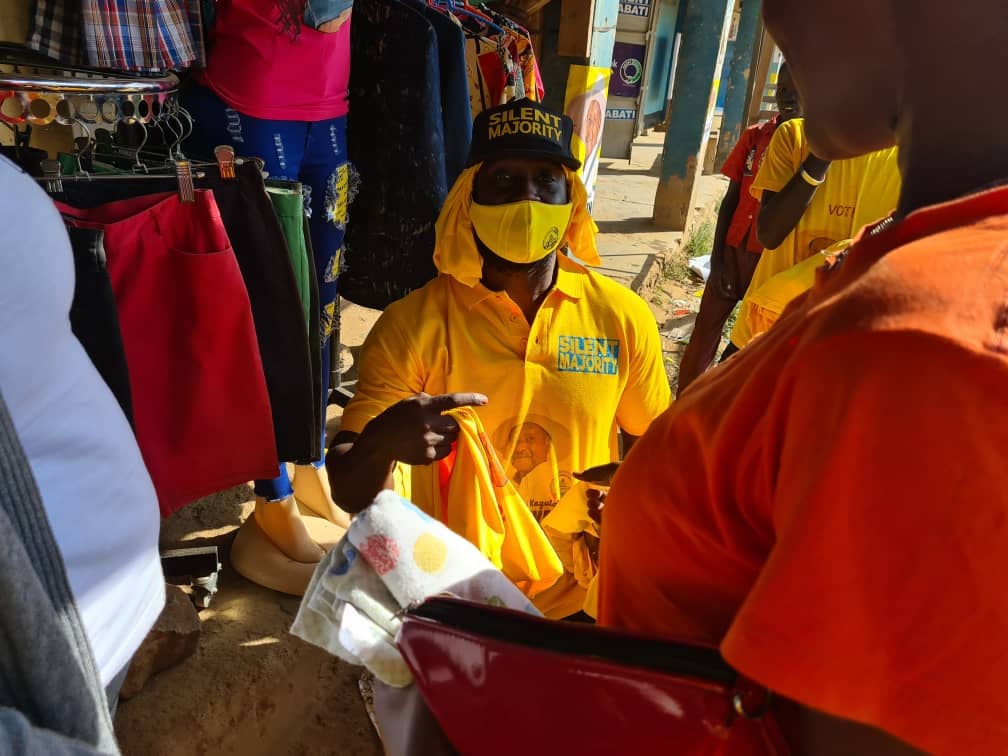 The National Resistance Movement (NRM) has totally changed their campaign strategy from gathering 200 people as recommended by the Electoral Commission to a door to door approach.
The development which commenced on Thursday as President Yoweri Tibuhaburwa Museveni campaigned in the Eastern District of Kotido is in a bid to ensure supporters stop coming together in big numbers which could expose them to the risk of contracting Covid 19.
In the new strategy, NRM strongman Moses Ssali alias Bebe Cool together with other singers including Catherine Kusasira, Phina Masanyalaze, Big Eye Starboss and others were guided by local council leaders to visit residents at their homes as they sought support for Museveni and other NRM flag bearers in the area.
Over time, crowds have always lined up on roads to wave at President Museveni and although unintended, this has always led to processions as supporters followed cars of their different celebrities who escort the President.
Officials within the NRM camp say the strategy will be maintained together with other Standard Operating Procedures which include wearing face masks and regular washing of hands.
In his speech to Kotido leaders, Museveni emphasised the issue of maintaining preventive measures in their campaigns to avoid contracting or spreading Covid 19.
He further sounded a warning to rowdy figures who are taking advantage of campaigns to terrorise and threaten Ugandans.
Museveni who is still campaigning in the Eastern part of Uganda will be in Soroti on Friday where he will meet with area leaders and flag bearers as Bebe Cool and group take on sorry to door visits.
Comments
comments