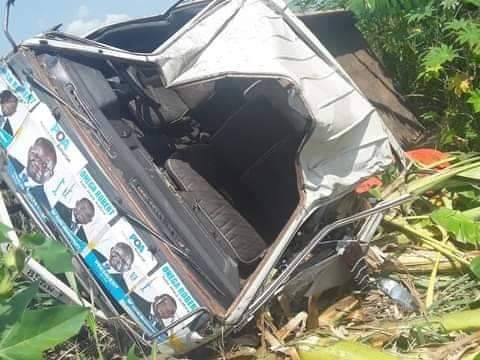 Two people belonging to the Forum For Democratic Change – FDC Presidential candidate Patrick Oboi Amuriat's campaign team have died on spot after their car was involved in an accident.
The two were part of a team that was travelling on a truck carrying the Presidential Candidate's Public Address system.
The truck plunged into a valet at Panyamur hill leaving two dead and 15 nursing serious injuries.
"It is something that has hit us very hard," Amuriat said.
"We have taken a decision to suspend the campaigns and deal with the causalities while we sympathise and stand with those families that lost their loved ones," he added.
Amuriat and his FDC team have been combing Northern Uganda for votes as according to the electoral road map issued by the electoral commission.
Comments
comments